Aid Shipments Will Be Ready When Port of San Juan Reopens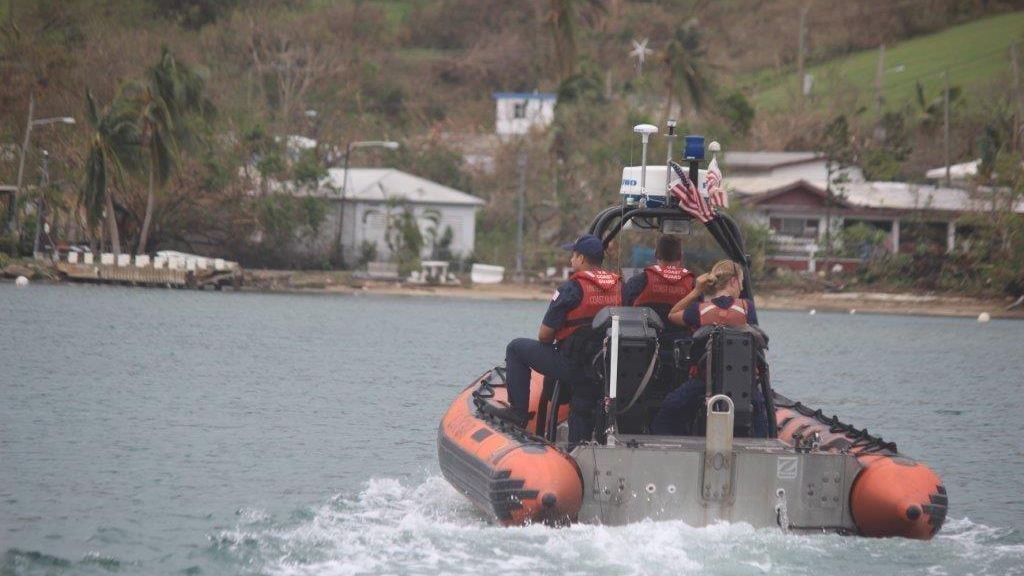 Two days after Hurricane Maria brought devastation to communities across Puerto Rico, the island is still awaiting Coast Guard approval to reopen its ports and start the flow of much-needed aid. The USCG has not yet released a timeline for the lifting of restrictions at the Port of San Juan, but it said in an update that its crews continue to assess harbor conditions.
In anticipation of the resumption of trade, Florida-based vessel operator Crowley Maritime has dispatched four tug and barge shipments with a mix of commercial and relief cargoes, and it says that two more will depart soon. The first of these vessels will be ready to dock at Crowley's Isla Grande terminal in San Juan as soon as the Coast Guard gives the all-clear for harbor traffic to resume. Crowley reports that the port may reopen as early as Saturday morning.
Image courtesy Crowley Maritime
All told, the six shipments will bring 2,200 container loads of goods into Puerto Rico, in addition to 2,200 containers that are already on Crowley's pier and are ready to distribute. The Isla Grande terminal was minimally damaged in the storm, and it will reopen for business early on Saturday.
"Our focus and priority continues to be on the safety and health of our employees and the recovery efforts for all the families of Puerto Rico," said Crowley's John Hourihan, SVP and general manager of Puerto Rico services. "While our schedule of operations is contingent on the U.S. Coast Guard giving us the 'all clear' in the harbor to safely operate, we are working with the local authorities to resume operations, as well as with Hacienda to facilitate the efficient and timely release of food and aid cargo." Hourihan added that damaged infrastructure on shore could be a significant challenge for the distribution of supplies, and the availability of trucks could be a limiting factor.
Not all port facilities in San Juan were as lucky as Crowley's Isla Grande terminal. In an update Friday, Carnival Cruise Lines brand ambassador John Heald reported that the line's cruise terminal in San Juan was damaged during the storm, and several Puerto Rico-bound sailings of the Carnival Fascination have been canceled. "Port officials have informed us that our terminal in San Juan has sustained extensive damage as a result of Hurricane Maria. The assessment is still in progress but it now appears that it will take several weeks to make the necessary repairs," Heald wrote.
Authorities order evacuation along Rio Guajataca
A flash flood watch for much of the island remains in effect until Saturday morning due to the storm's prolonged and heavy rain. In addition, the National Weather Service issued an urgent evacuation warning for residents in and around the villages of Isabela and Quebradillas, which are on the banks of the Rio Guajataca. The NWS warned of "imminent failure of the Guajataca Lake Dam," an earthen-walled structure that holds back a large reservoir. The dam's operator has reported that it is having difficulty controlling the floodgates that regulate the flow downstream, according to local media; U.S.-based outlets report that the dam has suffered unspecified structural damage. Governor Ricardo Rossello said at a press conference that all available resources have been mobilized to evacuate the 70,000 residents who are threatened by the possibility of a breach.