After Debate, Italy Allows NGO Rescue Vessel Into Port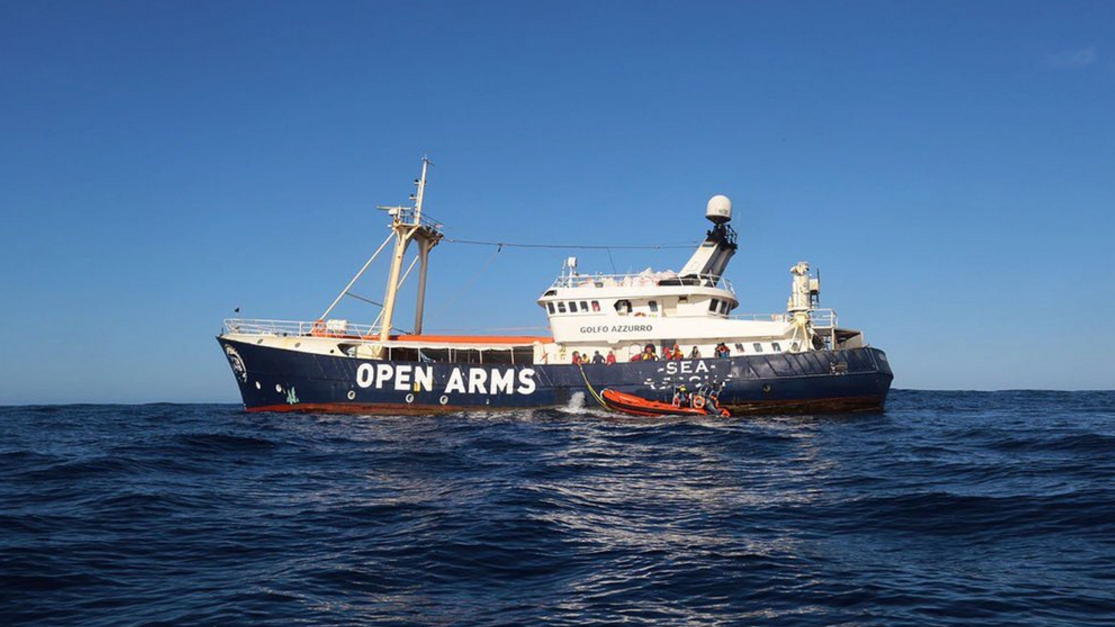 The migrant rescue vessel Golfo Azzurro has arrived in Pozzallo, Sicily after three days of attempting to convince authorities to permit it to enter port.
Italian and Maltese officials had refused access to the Azzurro, which had just rescued three Libyan migrants from a position near Lampedusa upon request from Italian SAR coordinators. Malta told the Azzurro to go to Lampedusa to discharge the survivors; however, the Italian coast guard maintained that the migrants had been rescued in the Maltese area of responsibility, and should disembark in Malta.
On Wednesday, after waiting 70 hours for a resolution, the crew of the Azzurro informed the Italian coast guard of an equipment failure and requested permission to enter port for repairs. Permission was granted, and the migrants disembarked upon the vessel's arrival.
Maltese human rights NGO Aditus said in a statement that "we are appalled at the way Italy and Malta treated the migrants and crew aboard the vessel Golfo Azzurro."
"Relying on restrictive and questionable interpretations of legal obligations in order to deny disembarkation created an inhumane situation," the group wrote. "It is unacceptable for states to behave in this manner, toying with the lives and security of people as they attempt to resolve their diplomatic disagreements."
A spokesman for the Azzurro's operator – the Catalan rescue NGO Proactiva Open Arms – told Reuters that the dispute reflected the EU's "generalized refusal to deal with immigration."
The group has recently had difficulties with Libyan authorities as well. Monday, the NGO said that a Libyan patrol boat fired warning shots and threatened to open fire on its other rescue vessel, the Open Arms, if she did not depart the area off the Libyan coast. "Do not come back or we will shoot you," the Libyan vessel reportedly warned. "Next time you will be [the target], without any other notice." The Open Arms departed the area, and as of Wednesday she was moored at the port of Valletta, Malta.
C Star goes dark
A former floating armory chartered by a right-wing group to "monitor" ships like the Open Arms has disappeared from commercial AIS tracking. The vessel, C Star, had been stopped off the coast of Tunisia since Monday, and reports indicated that she had attempted to enter the port of Zarzis for provisions. Tunisian officials told media that they would not permit the "racist" mission to dock. The group, the alt-right "identitarian" organization Defend Europe, did not respond to requests for comment.