Adm. Mark Buzby Nominated as Next Maritime Administrator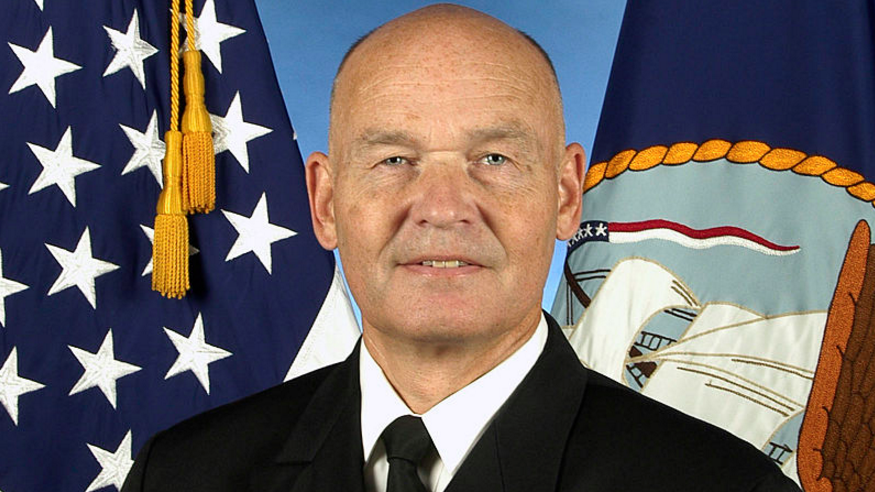 On Thursday, President Donald Trump nominated Rear Adm. Mark H. "Buz" Buzby to be the next head of the Department of Transportation's Maritime Administration (MARAD). The agency's executive director, Joel Szabat, has been serving in lieu of the administrator since January, when outgoing MARAD leader Paul Jaenichen stepped down to join HMS Global Maritime.
Rear Adm. Buzby (USMMA '79) currently serves as president and CEO of the National Defense Transportation Association, a group of transportation, logistics and passenger travel professionals in industry and government. He also sits on the boards of several maritime corporations.
Rear Adm. Buzby served as the commander of the U.S. Navy's Military Sealift Command from 2009 until 2013, when he retired from his 34-year military career. Before MSC, he briefly commanded Joint Task Force Guantanamo, and he has served in a variety of high-level positions within the Navy staff. As a surface warfare officer, he deployed on USS Connole, USS Aries, USS Yorktown, USS Shiloh and the USS Carney. He was the sea combat commander for Destroyer Squadron 31, Abraham Lincoln Battle Group during deployments in support of Operations Southern Watch and Enduring Freedom. He has received the Navy Distinguished Service Medal, the Bronze Star and numerous other personal and unit awards.
Shortly before the news of Rear Adm. Buzby's appointment, MARAD announced that it has hired the National Academy of Public Administration (NAPA) to conduct a six-month organizational review. The scope is comprehensive, including a look at MARAD's core functions, its role within the U.S. Department of Transportation (DOT) and its "benefit to the nation."
According to MARAD's announcement, the study will evaluate how effectively and efficiently MARAD meets its responsibilities; how MARAD programs perform and how they can be more effectively managed; and how MARAD's performance compares with that of other maritime transport organizations.