Abu Dhabi Commissions its First Research Vessel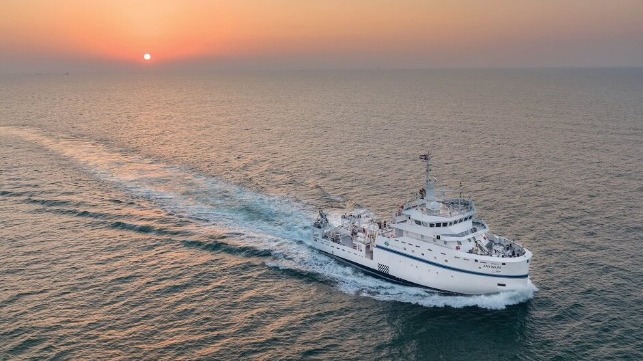 On Friday, the Environmental Agency- Abu Dhabi (EAD) launched its first ever research vessel to boost ongoing oceanographic research efforts in the Emirate.
The vessel - named Jaywun, a term that refers to one of the finest and most valuable types of pearl - is the first and the most advanced marine research vessel in the UAE. The Freire Shipbuilding Company in Vigo, Spain built the vessel in partnership with Abu Dhabi Shipbuilding Company.
The 50-meter long ship can accommodate 30 people. It is equipped with six science laboratories for studying samples and a remotely operated vehicle (ROV).
The vessel will operate in the territorial waters of the UAE, including the Persian Gulf and the Gulf of Oman.
In addition, EAD will use Jaywun to complete ongoing studies of the marine environment and fisheries in deep waters. Other environmental initiatives that the vessel will support include the UAE's Blue Carbon Assessment Project for Ocean Fisheries.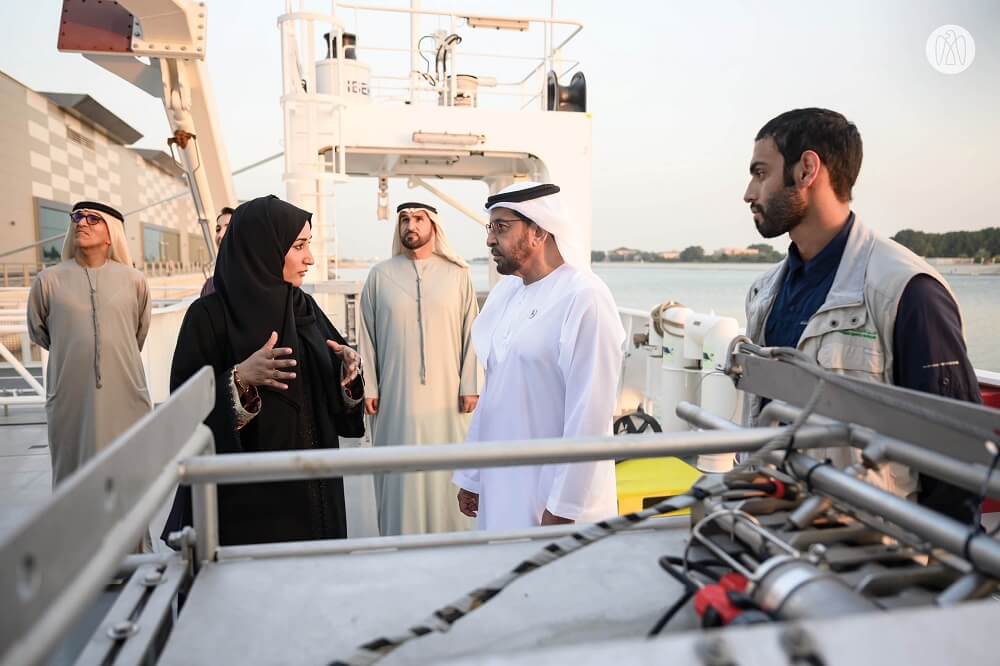 Courtesy Abu Dhabi Media Office
Part of the project's work plan includes establishing a DNA baseline for UAE's main fish species. This data is expected to provide a clear picture of the status and trends within UAE's fisheries, and ultimately help EAD to design and implement initiatives for sustainability.
"EAD since its inception has focused on scientific research and exploratory studies of the environment and wildlife to enhance knowledge of the emirate's biodiversity as well as the environmental and ecological pressures it faces. The research will be led by a specialized team of passionate environmental experts who will apply their collective knowledge to develop a deeper understanding of the marine environment," said His Highness Sheikh Hamdan bin Zayed, an Abu Dhabi Royal and the Chairman of the Board of Directors of EAD.
In November, Jaywun began a one-month maiden voyage, covering a distance of more than 6200 miles and transiting the territorial seas of 25 countries.