ABS Board Elects Longtime Executive John McDonald as President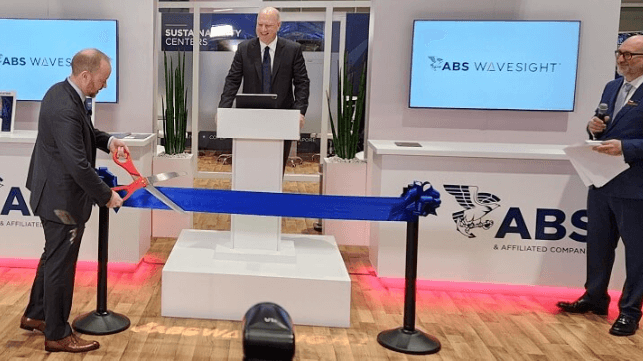 The board of the American Bureau of Shipping has elected longtime ABS executive John McDonald as the class society's new president. In his new role, McDonald will also join the ABS board of directors.
Christopher J. Wiernicki, who held all three top posts at ABS until McDonald's election, will continue in his other roles as chairman and CEO.
"John McDonald has seized the opportunity to demonstrate his leadership skills since becoming Chief Operating Officer of ABS in 2021 and will now be given a further opportunity to showcase his strategic insight and leadership capabilities in the marine and offshore industries as he steps into the President's position," said Wiernicki in a statement.
McDonald joined ABS as a surveyor in 1996, three years after graduating from Maine Maritime with a BS in marine engineering. He worked for the class society in frontline roles in Korea, the Northern Europe and Africa Region, and North America, working his way up the ladder into executive positions.
McDonald has served as ABS Pacific Division President, responsible for operations across 15 countries in Asia. He also served as Regional Vice President of the Central Region for ABS Americas with responsibility for survey operations and client services. Prior to that, McDonald was Vice President of Occupational Health and Safety for ABS Bureau and Group; President and COO of the ABS Europe Division; and Regional Vice President of the ABS Northern Europe and Africa Region.
McDonald holds a bachelor's degree in marine engineering from Maine Maritime Academy and an MBA from Texas A&M University.