As of Wednesday afternoon, the Swedish Coast Guard has evacuated a 2874gt bulk carrier as it ran aground and takes on water in the Stockholm archipelago. The ship's master, engineers and Coast Guard personnel are still on board and pumping out water. Sweden's Maritime Administration will lead the operation.
Upon first report of the incident at around 5 a.m. locally, there were holes in the hull and double-bottom fuel leaked from a tank. The ship's crew was working to transfer the oil from the container damaged by the grounding into an intact tank on the vessel.
Multipurpose vessel KBV 002 Triton was dispatched to the accident scene as it can handle larger volumes of oil, and extinguish fires at sea. The ship has equipment for powerful oil spill response and lightering equipment, which allows pumping of oil from one vessel to another. They also have equipment for emergency towing.
There is strong wind at the accident site, hampering the response operation. Luckily however, there was no report of injury to the crew. The ship has come loose and is heading for an anchorage.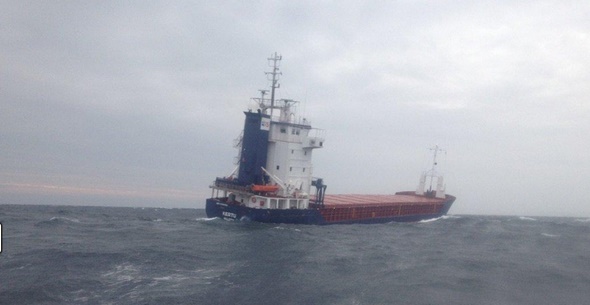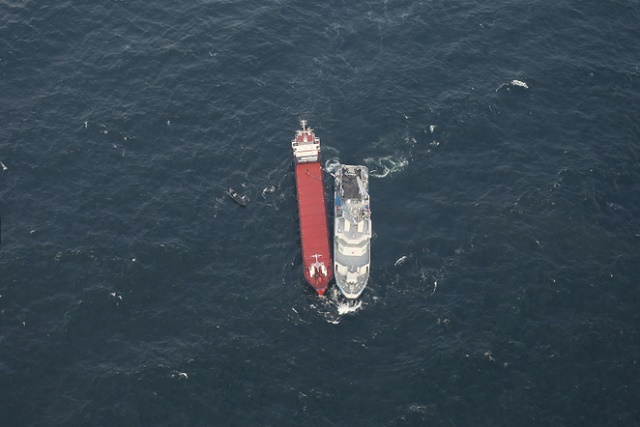 Coast Guard Northeast region is in contact with the Transport Agency Accident Investigation Board, and the municipality.
Neither the ship's name nor country of registry were immediately reported. It was carrying 52 tons of oil.
Concern is spreading over Stockholm's pristine network of islands and inlets, and the impact of the oil spill. A Coast Guard representative stated that it is too early to know how much damage has been done to the environment.
Photo Source: Swedish Coast Guard Air Patrol