Marine Operations Feature in Arctic Affairs Book
A new book titled The Arctic in World Affairs: A North Pacific Dialogue on the Future of the Arctic has been published with a chapter on the future of Arctic marine operations and shipping logistics written by Dr. Bjorn Gunnarsson, managing director of the Centre for High North Logistics (CHNL).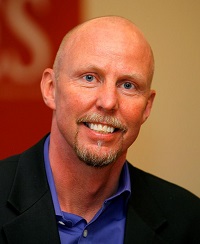 The natural resource exploitation industries in the Arctic are faced with very challenging operational conditions including: a short drilling season, remoteness, extreme cold temperatures most of the year, storms, icing, darkness in winter, changing sea-ice conditions, heavy fog, offshore operations in deep waters, and increased coastal erosion and permafrost thawing in the summer impacting land-based infrastructure by destabilizing foundations.
In addition to operational challenges in the Arctic, significant logistical, technological and infrastructural problems remain to be resolved both to improve accessibility to natural resources and make extraction and transport of hydrocarbons and minerals a safer operation. Extraction of hydrocarbons in offshore areas of the Arctic Ocean with seasonal sea-ice coverage will require ice-class drill ships, icebreakers and new technology for wells and ice management that increase costs to the point where such areas are currently not viable for development. New technologies and proper infrastructure for safety, logistics and export could change this situation. Balancing commercial activity in the region with environmental protection will remain a significant challenge during the years to come.
Similarly, several deficiencies in the current Arctic marine transport infrastructure have been identified that need to be overcome if the Arctic Ocean is to become widely used in the future as a transportation corridor and trade route between markets in Europe or North America and the Far East. These include improvements to all the main components of a proper Arctic marine transportation system, including ports and terminals with deep-draft access, information infrastructure such as navigational charts with updated hydrographic and shoreline mapping data and response services.
The task at hand is to develop infrastructure capable of meeting the safety, security and environmental protection needs of present and future Arctic stakeholders.
The book has been edited by Oran R. Young, Jong-Deog Kim and Yoon Hyung Kim. The book is the proceedings of the North Pacific Arctic Conference (NPAC) in August 2013, Honolulu, Hawaii, published by the East-West Center (EWC) of the United States and the Korea Maritime Institute (KMI).
The book is available here.