Two Dozen Injured in Fast-Ferry Collision off Cebu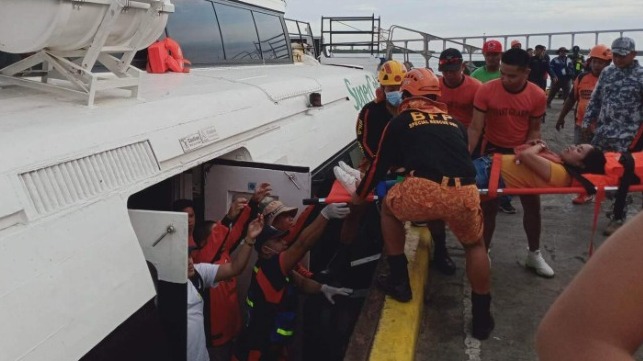 On Sunday, a ferry collided with a landing craft off the Philippine island of Cebu, leaving more than two dozen injured.
At about 1445 on Sunday, the fast ferry St. Jhudiel was headed from Leyte to Cebu Port when it collided with the LCT Poseidon 23 near the Mactan Channel. A passenger captured the moment of the collision on video, available here.

St. Jhudiel was quickly helped by a tugboat (owned by the same company) to Cebu's Pier 1, where it disembarked all 208 passengers and crew. Some of the passengers sustained injuries and were taken to a nearby hospital. The ferry's master told the Philippine Coast Guard that the total number injured, including those with minor injuries, came to 25 people; other news outlets have reported lower casualty figures.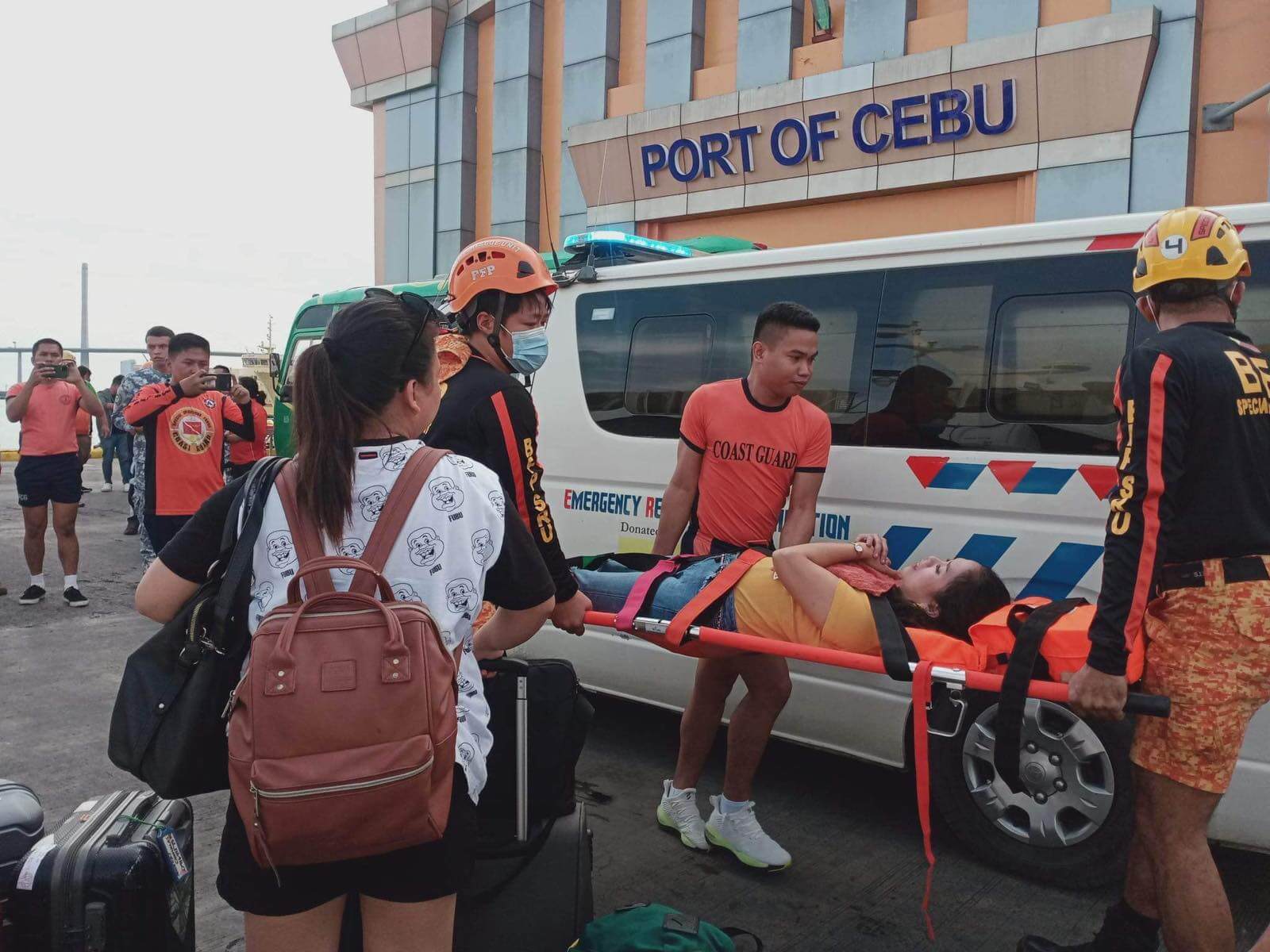 Images courtesy PCG
The PCG believes that the cause of the collision was a steering casualty and engine failure aboard St. Jhudiel. The owner, Supercat, said in a statement that it is coordinating with the PCG and other agencies in an ongoing investigation.
LCT Poseidon 23, which was carrying 17 trucks and 20 drivers as passengers, did not report any injuries. It returned to its port of origin in Mandaue City for a damage assessment.
"The Supercat Management deeply apologizes for the harm and inconvenience caused by the recent accident involving MV St. Jhudiel. Our primary concern now is to ensure that all those who sustained injuries are properly cared for," said Supercat in a statement. "Additional safety measures and appropriate actions shall be undertaken to avoid recurrence of this unfortunate incident."