130,000 Sheep Caught in "Paperwork Game"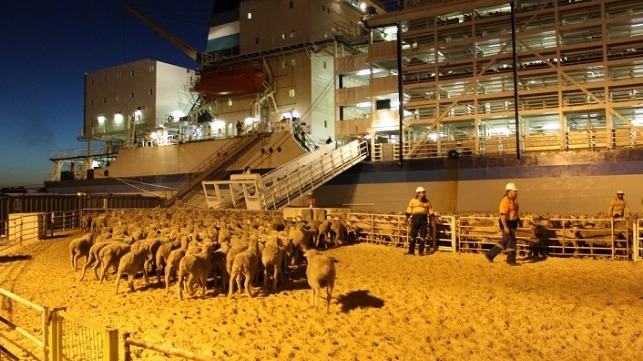 Australia's Department of Agriculture (DAWR) has granted a livestock export license to Perth-based Rural Export & Trading WA (RETWA), and the company is now preparing to export 130,000 sheep - critics say this indicates that the government is being treated as "fools."
RETWA's livestock export license will be used to supply markets in the Arabian Gulf, primarily Kuwait, Qatar and the UAE. The company is the Australian subsidiary of Kuwait Livestock Transport and Trading (KLTT), which operates in Kuwait as Al Mawashi. General manager Mike Gordon says: "We very much understand our obligations in terms of meeting the expectations of the regulator (DAWR), the Federal Minister and most importantly the Australian public. RETWA, our contractors, suppliers and customers need to fully understand the role and expectations of each and every individual in the export process if we are to have a sustainable future."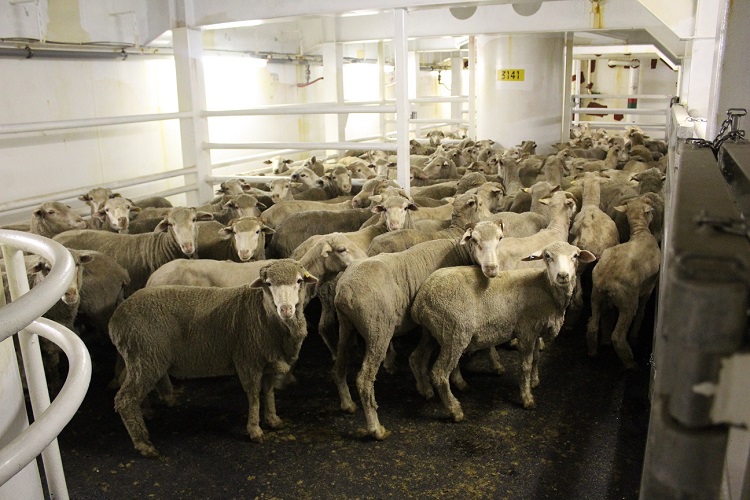 KLTT's two AMSA-accredited livestock vessels, the twin-tier Al Shuwaikh and the Al Messilah, are anchored near Perth and awaiting livestock. In line with the revised loading requirements announced by DAWR and applicable from November 1, sheep exported will be stocked at least 17.5 percent below the rate set out in the Australian Standards for the Export of Livestock (ASEL).
Animals Australia says the government's issue of the license shows that the Department of Agriculture is not fit to regulate the live export trade. "No other company is responsible for greater shipboard suffering," said Lyn White from Animals Australia.
KLTT was the consignee for all five voyages exposed on 60 Minutes this year, and along with Emanuel Exports, had responsibility for the animals on board, she says. AMSA inspected the featured livestock carrier Awassi Express 39 times in the five years before the whistle blower footage was aired. It showed thousands of sheep dying of heat stress at sea.
WARNING: THIS FOOTAGE SHOWS GRAPHIC CONTENT THAT SOME VIEWERS MAY FIND DISTURBING
RETWA has previously lost its license for a series of high mortality heat stress shipments. Between 2000 and 2002, RETWA was responsible for 25 high-mortality voyages, resulting in the suffering and deaths of thousands of sheep. "Farmers need to know that RETWA's license approval does not represent a changing of the guard. It's just changing the names on paperwork," said White.
The RSPCA has also expressed its disappointment. RSPCA Australia Senior Policy Officer Dr. Jed Goodfellow says: "What the public needs to know, is that RETWA had its export license canceled in 2004 by then Nationals Agriculture Minister Warren Truss following 25 high mortality voyages within a two-year period between 2000-2002. And when this happened, Emanuel Exports filled the gap providing export services for KLTT. Now that Emanuel Exports has had its license canceled, RETWA is stepping back in.
"It's another example of the live export shell game, and KLTT is playing the Department of Agriculture for fools."
Goodfellow alleges that RETWA and Emanuel Exports are closely affiliated: "They've shared the same Directors and the same live export ships. Graham Daws founded RETWA in 1973, the same year he became director of Emanuel Exports before stepping down earlier this year following the Awassi Express scandal."
The license decision comes as the community awaits the findings of the Moss review into the Department's capabilities, investigative capacity and culture as live export regulator, which were due to be handed down in August.