DOT Awards a Record $380M in Grants to Ferry Systems in the U.S.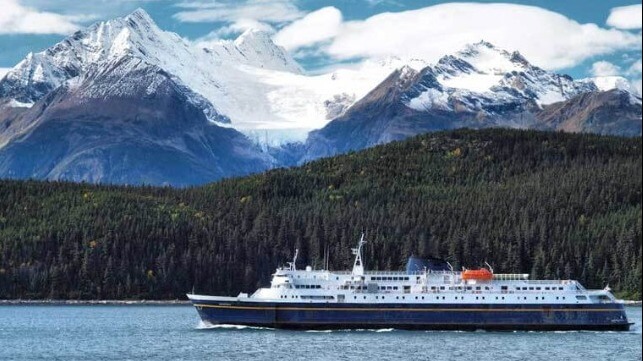 Using the 2021 Bipartisan Infrastructure Law, the U.S. Department of Transportation's Federal Transit Administration is awarding a record amount of grants designed to modernize and enhance ferry services in different parts of the United States. The more than $380 million in grants being awarded will fund projects including the replacement of old vessels, expanding fleets, and building new terminals and docks.
"Today's announcement represents a record amount of support for transit ferries in our country," said FTA Administrator Nuria Fernandez. "For the first time, we are able to provide competitive grant funds for passenger ferry service in rural areas and help ferry operators reduce their climate impact."
A total of 47 eligible applications in 16 states and one territory, requesting nearly $602 million, were received under the three government programs designed to support ferry service in rural communities, the adoption of electric and low-emitting ferries and charging equipment, and to establish new ferry service, and repair and modernize ferry vessels, terminals, and facilities and equipment in urbanized areas. The bulk of this year's awards, $252.4 million, went to eight projects in four states to support rural ferry operations. An additional $97.6 million is going to seven projects in seven states focused on electric or low-emission ferries.
The largest portion of this year's grants goes to the state of Alaska, which receives a total of nearly $286 million which will be invested in the Alaska Marine Highway. The largest portion, $72 million, is to modernize four Alaska Marine Highway System vessels to ensure reliable service by improving their state of repair. The system which provides transport throughout Southeast and Southwest Alaska, extending south to Prince Rupert, British Columbia, and Bellingham, Washington, has been plagued by outages due to its aging fleet. An additional $68 million is dedicated to replacing the Tustumena, a nearly 60-year-old AMHS ferry. Another $46 million is also provided to build an electric ferry while the remainder of the grants to Alaska is for the system's port infrastructure and operations.
The other grants awarded under the programs range between $1.3 and $7.2 million with a focus on environmental projects. The Maine Department of Transportation will receive a total of $28 million to build a hybrid-electric vessel to replace a 35-year-old vessel that has exceeded its useful life, while nearly $7.3 million will be used to convert two New York Waterway vessels operating between New Jersey and New York City from diesel power to battery electric propulsion systems. The Baltimore City Department of Transportation will also receive $5 million to buy new ferry hybrid-electric vessels to replace older vessels.
Among the infrastructure projects, the Massachusetts Bay Transportation Authority will receive $6.6 million to modernize the Hingham Ferry dock to improve safety and accessibility. Washington State and Los Angeles also each receive $5 million for their ferry terminals.
In total, FTA is awarding 23 grants across 11 states and the U.S. Virgin Islands. A complete list of the grants is online.