Fabricators Wait Out Westinghouse Bankruptcy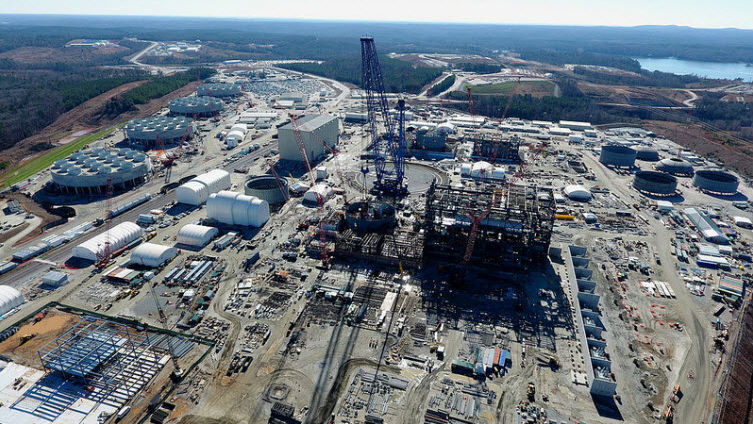 The Westinghouse Group, a subsidiary of Toshiba Corporation, filed for Chapter 11 Bankruptcy (Reorganization) on March 29, this year, and fabricators are watchful of the fallout.
Westinghouse ran into difficulties with cost overruns for its two U.S. nuclear power plant projects, Vogtle 3&4 in Georgia, due for completion in 2019 and 2020, and Virgil C. Summer 2&3 in South Carolina, due for completion in 2020.
A combination of factors led to the bankruptcy declaration including the need for significant redesigns to the reactors after the September 2001 terrorist attacks and the 2011 Fukushima accident.
The company told a U.S. bankruptcy court in New York last week it had reached a deal to borrow $800 million. The cash from the loan is anticipated to allow the company to complete its business plan by July 27 and move toward exiting bankruptcy. It's a move that could see Westinghouse break its contracts for the Georgia and South Carolina plants.
Vigor industrial is currently building nuclear plant modules for WECTEC, a subsidiary of Westinghouse. MarEx spoke to Corey Yraguen, Executive Vice President of Fabrication to get a fabricator's perspective:
What impact is the Westinghouse bankruptcy announcement having on the U.S. fabrication industry?
The Westinghouse bankruptcy affects virtually all subcontractors with which it does business. At present, there are many unknowns, but we continue to support the two utilities with the construction of the projects during an assessment period.
How is Vigor dealing with the bankruptcy situation?
In Nuclear, we have interim agreements in place for work being done now and are continuing to provide services for the projects. Payments are being made for work performed, and we are in close contact with WECTEC and its nuclear customers. Certainly it is a difficult development and requires significant oversight and management.

How does it fit into Vigor's bigger picture?
Overall, our Nuclear group represents a small portion of Vigor's fabrication business. Vigor is a well-diversified company with ongoing fabrication projects in the key market sectors of marine, bridge, structural, aerospace and energy including hydroelectric, renewable and nuclear.
Key projects in marine include production of the Combatant Craft Medium for the U.S. Navy, U.S. Navy Skimmers, Autonomous marine craft and the commercial variant of the Coast Guard Response Boat Medium throughout the world.
Our ferry business is strong with construction of the fourth 144-car Olympic Class Ferry for Washington State Ferries, two Alaska class ferries and four all aluminum 400 passenger ferries underway for WETA in the Bay Area. In addition, we are in the final design and engineering phase for a freezer longliner production line aimed at the North Pacific fishing fleet.

In other market segments, five bridge projects are underway including the recently awarded enhancements for San Francisco's Golden Gate Bridge, our Aerospace group is the primary integrated fabrication supplier for the U.S. Ground Based Mid-Course Missile Defense program, multiple hydro-electric projects, and our nuclear work includes nuclear waste management, Department of Energy work and fabrication supporting nuclear power production.

What challenges do you see in the fabrication business?
It is well-known shipbuilding is a cyclical industry. This is also true of other advanced manufacturing sectors. Since 2011, Vigor has actively pursued a strategy of industrial evolution: building critical infrastructure and diversifying its manufacturing capabilities to better weather the ups and downs of any one market segment.
Our acquisition of Oregon Iron Works, now Vigor Works, is a great example of this effort. Another is that, as marine fabrication declined in recent years, we have strengthened our already-profitable ship repair business through new drydock acquisition and captured work such as cruise ship repair that was previously done elsewhere.
Expanding beyond marine manufacturing has served to further insulate the company from inevitable disruptions in any one sector.
The Harvest ATB Tank barge, the first Jones Act refrigerated liquefied gas carrier of its type built in America since 1982. It was fabricated in Vigor's Portland, Oregon shipyard.
The opinions expressed herein are the author's and not necessarily those of The Maritime Executive.