Drew Marine Unveils Inaugural Environmental, Social, and Governance Report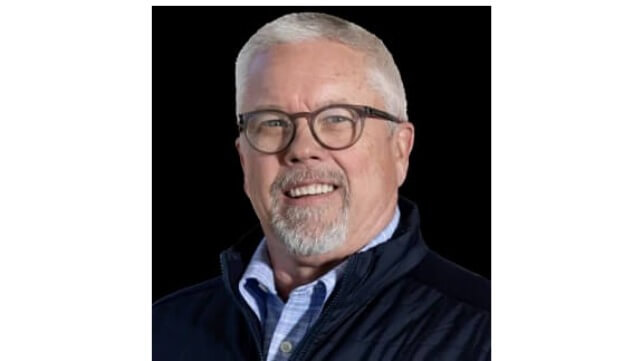 Drew Marine presents its inaugural Environmental, Social, and Governance (ESG) report. As a prominent supplier to vessels pivotal to the global exchange of goods, Drew Marine has always recognized the significance of diminishing environmental footprints and bolstering sustainability. Drew Marine's inaugural report represents its drive to continuously improve performance and reduce its global carbon footprint.
The report encapsulates Drew Marine's strategic alignment with the United Nations Global Compact, embracing the Ten Principles focusing on human rights, labor, the environment, and anti-corruption and commitment to The Climate Pledge. By doing so, not only reinforces the company's commitment in daily operations but also underpins its strategy and culture.
"This ESG report embodies our mission to be a leader in the maritime sector delivering superior service and innovation while driving positive global change," said Scot R. Benson, CEO of Drew Marine. "Our objective is to be regarded as a true resource by our customers as they work to achieve their ESG objectives. We endeavor to accomplish this while continually recognizing our employees and providing them a socially responsible environment."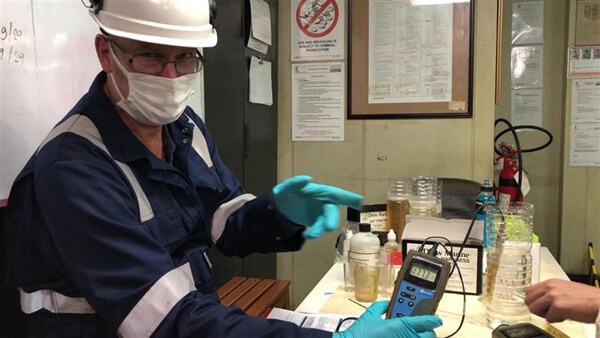 Key Highlights from the report include:
Global Commitment: By partnering with 67 organizations globally and offering expertise on 17 international boards, Drew Marine drives meaningful social change.

Innovation for a Sustainable Future: Initiatives like IMO 2020, CREW CARE®, and the newly introduced H DREW O Drinking Water System Complete showcase Drew Marine's dedication to innovative solutions that further sustainability and ensure the welfare of maritime communities.

Global Reach: With an expansive network spanning over 1,100 ports, Drew Marine caters to diverse marine markets, ranging from cruise and container to military and tanker sectors, ensuring exceptional service delivery worldwide.

A People-Centric Approach: At its core, Drew Marine's strength lies in its global team. The team's emphasis on inclusive growth, respect, and celebrating individual contributions drives innovation and progression in maritime solutions.

Pioneering Maritime Solutions: Drew Marine prides itself on its innovative solutions, which range from water treatment programs and fuel additives to biodegradable products and refrigerant reclamation initiatives. These offerings not only optimize vessel performance but also promote environmental responsibility.
Drew Marine invites maritime professionals and enthusiasts to delve into this document and understand their unwavering commitment to a sustainable maritime future. The report is accessible on Drew Marine's website and provides a comprehensive overview of the company's ESG efforts.

This article is sponsored by Drew Marine. For more information visit the company online.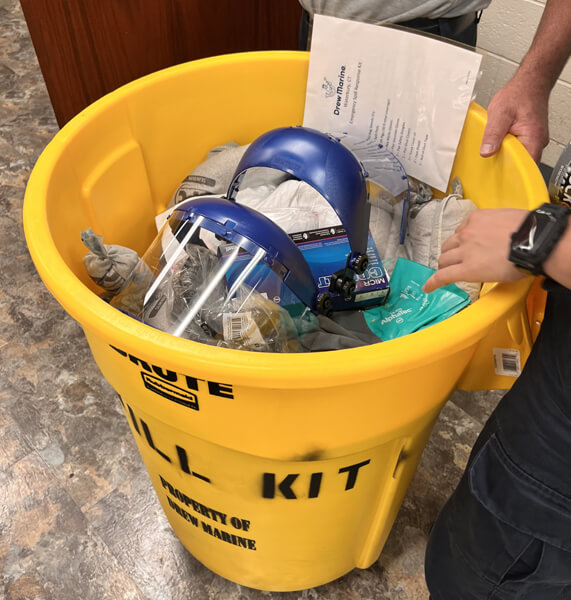 Safety kit preassembled for easy use
The opinions expressed herein are the author's and not necessarily those of The Maritime Executive.