Small Craft Advisory: New Amendments to LOLA Affect Passenger Vessels
The Limitation of Liability Act (LOLA) has long played an important role in the maritime industry, providing protection for ship owners in the event of a maritime accident or disaster. Generally speaking, LOLA limits a ship owner's liability for damages to the value of the vessel, regardless of the amount of actual damages incurred. LOLA has played a critical role in ensuring the stability of the marine insurance industry. When applicable, LOLA provides a reliable framework and ceiling for damages and compensation in the event of an accident or loss.
The marine insurance industry is now facing new challenges and uncertainties after recent amendments to LOLA that went into effect on December 23, 2022. The maritime industry is now grappling with the impact of these changes and the resulting increased risks. The recent amendments to LOLA have provided a carve out provision for vessels considered a "covered small passenger vessel." Owners of vessels that meet this new definition are no longer able to avail themselves of LOLA's protection, and cannot limit their liability to the worth of the vessel. According to the new amendments, a vessel is considered a covered small passenger vessel if it is carrying "not more than 49 passengers on an overnight domestic voyage," and "not more than 150 passengers on any voyage that is not an overnight domestic voyage."
This new definition has created some confusion and legal challenges for the marine industry, as it remains to be seen which types of vessels would be considered as covered small passenger vessels. In order to clear up some of the confusion, it is important to take a closer look at the types of vessels that fall under this new definition. First, it is important to understand that the definition applies only to passenger vessels. This means that cargo ships, fishing vessels, and other types of commercial watercrafts are not included. Additionally, privately owned or recreational watercrafts are not included in the definition of a covered small passenger vessel, as these types of vessels are used for personal use and do not carry fare-paying passengers.
An example of a watercraft that may be considered a covered small passenger vessel is a tour or sightseeing boat. Tour boats are often used to take passengers on scenic cruises, wildlife viewing trips, scuba or snorkeling trips, or other types of excursions. Depending on the length of the voyage and the number of passengers, it is likely that many tour and sightseeing boats may now be considered a covered small passenger vessel and not subject to limitation. Most dive boats, water taxis, and small passenger ferries would also fall under this definition as well.
With the recent amendments to LOLA, small passenger vessels are now removed from the protection and predictability of LOLA. This means that the owners of these vessels are now subject to potentially unlimited liability in the event of an accident or loss, making them much more vulnerable to financial losses. The LOLA amendments have also raised concerns about the potential for increased litigation. Owners of small passenger vessels are now subject to potentially unlimited liability, and as such their pockets have become a lot deeper. This will likely lead to an increase in lawsuits and litigation-related costs.
The impact of this change on the marine insurance industry is significant, and it will have far-reaching consequences for the maritime industry as a whole. Small passenger vessels make up a significant portion of the industry, and the increased risks associated with operating these vessels will likely result in higher insurance premiums, increased safety measures, and more stringent regulatory oversight. This, in turn, will increase the operating costs of these vessels, potentially making them less competitive and potentially reducing their profitability.
For the marine insurance industry, the LOLA amendments will require a comprehensive review of underwriting practices and premium rates for small passenger vessels. Insurers and P&I clubs must ensure that their clients have the proper insurance coverage in place to protect against these new risks, and may have to implement significant changes to their existing policies and practices. The insurers and P&I clubs may have to re-think areas of their business model as well. For example, under the previous version of LOLA, in many instances an insurer may have charged a lower premium for a policy issued to a small passenger vessel where the vessel was of relatively low value. In such instances, the insurer's calculation of the premium accounted for the fact that if there was an accident or loss, there was a chance that losses may only be limited to the value of the vessel. Now, in the case of a small passenger vessel, an insurer cannot rely on the low value of the vessel to cap damages.
Furthermore, the new definition of "covered small passenger vessel" has raised questions about the impact on insurance coverage. Marine insurance companies must now re-evaluate their policies and practices in light of this change, to ensure that their clients have the proper insurance coverage in place to protect against these new risks. The increased regulatory costs, safety standards, and insurance costs associated with this change could make it more difficult for marine insurance companies to remain competitive.
It will be interesting to see how and the case law develops and the insurance industry adapts in the months and years to come. While the true impacts of the LOLA amendments are still playing out, vessel owners, insurers, attorneys, and those in the maritime industry must be agile and adapt to the changing times.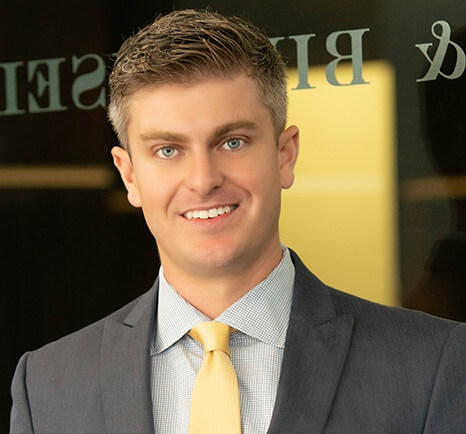 Kevin G. Gallagher is a litigation associate at Hamilton Miller & Birthisel's Miami office. He focuses his practice on admiralty and maritime claims, commercial litigation, insurance claims and products liability. He completed his undergraduate studies at The University of Pittsburgh, where he graduated Cum Laude with a Bachelor of Arts. Mr. Gallagher received his Juris Doctorate from Temple University James E. Beasley School of Law in Philadelphia, where he was a recipient of multiple honors, such as the Lenard Signal Memorial Award for Excellence in Criminal Law Studies and a certificate in Trial Advocacy.
The opinions expressed herein are the author's and not necessarily those of The Maritime Executive.