Seatrade Case is a ?Bleak? Development, Says GMS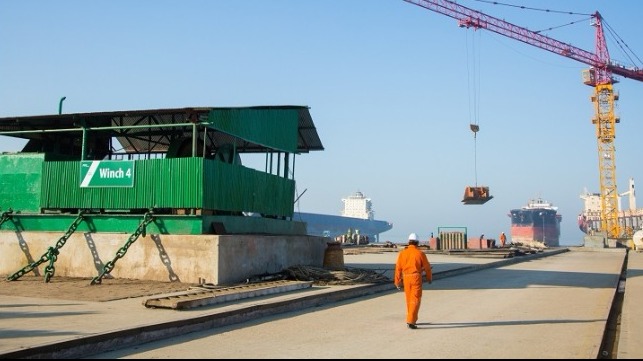 Earlier this month, MarEx reported that, for the first time in Europe, public prosecutors are bringing criminal charges against a shipowner – Seatrade – for having sold vessels to scrap yards in countries "where current ship dismantling methods endangers the lives and health of workers and pollutes the environment."
The case is being heard in a Rotterdam Court, and the Dutch Public Prosecutor calls for a fine of EUR 2.35 million ($2.9 million) and confiscation of the profits Seatrade made on the sale of four ships, as well as a six month prison sentence for three of Seatrade's top executives.
According to the prosecutor, Seatrade opted for using a cash buyer, rather than recycling the ships in a safe and clean manner, for purely financial reasons.
GMS has denied being the cash buyer involved, although initially cited in a statement by the NGO Shipbreaking Platform, and MarEx spoke to Dr. Nikos Mikelis, Non-Executive Director for GMS, to find out how he sees the case:
"The fact is that we do not know the circumstances behind the Dutch Public Prosecutor's decision, nor the defence case of Seatrade. Therefore it is not possible, nor wise, to comment on what took place, or on what is the likely outcome of the criminal prosecution.
"Reading, however, the prosecutor's statement that: "Seatrade opted to use a cash buyer rather than recycle the ships in a safe and clean manner" leads me to think that the Prosecutor's understanding has been shaped by the NGO Platform who equates cash buyers to the exploitation of workers and to the destruction of the environment. The fact that almost all end-of-life commercial ships are sold through cash buyers must be just an inconvenient fact to the Platform; in the same way as the development in the last few years of responsible recycling programs and contracts between cash buyers and shipowners.
"For the sake of improved recycling standards in line with the Hong Kong International Convention and also for the sake of Europe's shipping, I hope that Seatrade and its lawyers will have in their possession all the arguments they need to defend this strange case. If the ideology of the Platform prevails then either the fleet of ships flying European flags will somewhat shrink through flagging out, or European shipowning will somewhat decline through marginal loss in competitiveness, or possibly both.
"The Seatrade court case is an important, if not bleak, development which underlines how vital it is to adopt realistic and achievable regulations in the first place. The Seatrade prosecution relies on the enforcement of the European Waste Shipment Regulation, which was not developed to regulate end-of-life ships and which has been proven to be the wrong instrument for ship recycling. After all, this is why the European Union is replacing this legislation with the new European Regulation on Ship Recycling for European flagged ships in less than one year's time."
The opinions expressed herein are the author's and not necessarily those of The Maritime Executive.