Offshore Patrol Cutters Will be Made Using FORAN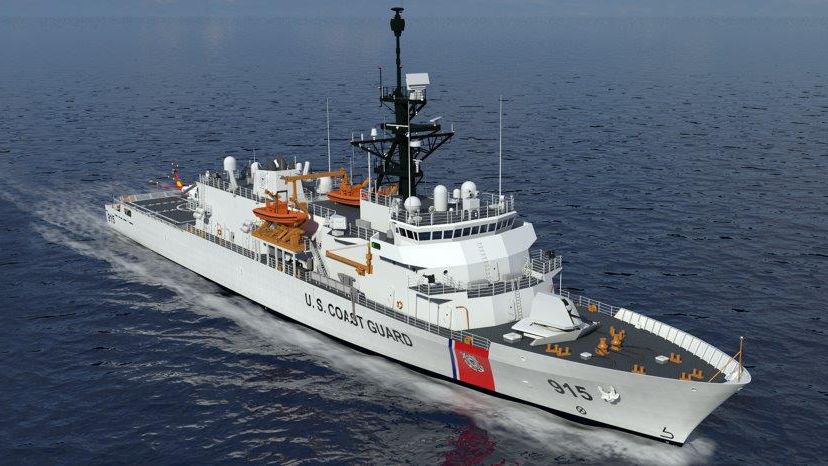 [Advertorial]
SENER engineering and technology group has announced that Eastern Shipbuilding Group (ESG), sited in Florida (USA), will manufacture the new Class of US Coast Guard vessels – OPC (Offshore Patrol Cutter) – using its FORAN shipbuilding CAD/CAM/CAE system.
The option to conduct detail design of the OPC was awarded to ESG in September 2016. ESG has decided to conduct this project using the FORAN System.
FORAN is a CAD/CAM/CAE marine design system developed by SENER more than 50 years ago. FORAN was implemented in this shipyard in 2013 following the signature of a contract with SENER, which included the installation of the System in all its design disciplines – Initial Design, Hull Structure, Machinery and Equipment, Electrical Design and Drafting. SENER's services include training, customized developments, maintenance, on-site technical support and engineering. The FORAN System is seamlessly integrated in all the design processes and enables the shipyard to achieve extraordinarily optimal levels of engineering and production, a key factor in being able to undertake a project of such magnitude, namely the new OPC.
The basic engineering work for the project was performed by the Canadian enterprise VARD Marine, whereas the detailed engineering for the first unit was subcontracted to the Scottish company Babcock Marine, which will also use FORAN and will furnish ESG with all the information needed to produce this vessel. The production of future units and modifications will be carried out in their entirety by ESG. The construction of the first Offshore Patrol Cutter is expected to get underway in 2018.
ESG will use FORAN for this project as one of the key improvements in its processes, the main objective being to attain maximum quality in a project with a very tight delivery schedule, leveraging its integration capacity in all design stages and disciplines, the management of series of ships or the virtual reality.
In the words of Rafael de Góngora, SENER's Marine General Manager, the company expresses "its commitment to ESG in the implementation of this project and its satisfaction, since the choice of FORAN is simply the outcome of the successful use of FORAN by this shipbuilding company in its previous projects."
Fernando Malabet, ESG's Vice President of Engineering, explained that once the full production packages are received from Babcock, ESG will maintain the data base and complete all modifications. ESG is excited about the new capability that FORAN brings with V80 of "Sister Ship Applicability" within the FCM Module, as it will allow ESG to provide the USCG a Data Base for each Hull with minimal effort and with high reliability that all applicable changes have been captured.
SENER congratulates ESG on this milestone in the shipyard's career, reinforcing the very long-term links between both companies thanks to the use of FORAN.
About ESG
Eastern's history includes a portfolio of over 350 vessels and Eastern is one of the most diverse vessel construction companies as a result of its state of the art production line and fabrication process. Eastern has built everything from Offshore Supply Vessels to Tugs, ATB's, Inland Towboats, a SWATH Vessel, Passenger Vessels, Ro-Ro/Passenger Ferries, Inland Transport Vessels, Barges, Fireboats, Research Vessels, Offshore Construction Vessels, Dredges, High Speed Passenger Vessels, Fishing Vessels, and more. http://www.easternshipbuilding.com
About SENER
SENER is a private engineering and technology group founded in 1956. It seeks to offer its clients the most advanced technological solutions and enjoys international recognition, thanks to its independence and its commitment to innovation and quality. SENER has a workforce of close to 6,000 professionals and the group's turnover exceeds €1.376 billion (2015 data). SENER's Engineering and Construction division has become one of the world's benchmark companies in the Aerospace, Infrastructure and Transport, Power, Oil & Gas, and Marine Engineering sectors. http://www.engineeringandconstruction.sener
The opinions expressed herein are the author's and not necessarily those of The Maritime Executive.