Forgotten Heroes of The Revolutionary War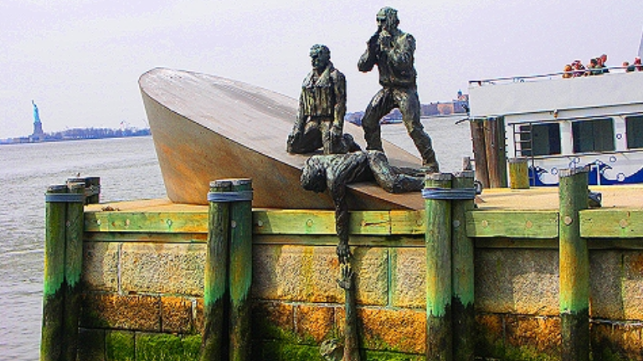 The Merchant Marine's role in U.S. military history dates back to 1775, and merchant mariners have played a key role in every major U.S. conflict since.

Prior to declaring independence, the 13 Colonies had established a small 31-ship navy. By contrast, the British Navy fleet count was 270. When war came, the Continental Congress called upon merchant ships, called privateers, which were already heavily armed to defend against piracy.
An estimated 55,000 merchant mariners answered the call. When captured by the British, they were forced to choose between joining the British Navy or suffering through dismal conditions of captivity. Most refused to turn against their fledgling country. Many were housed as prisoners on abandoned ships, where approximately 11,000 died of disease and malnutrition, their bodies dumped in New York Harbor. Their remains were eventually recovered and are buried in Fort Greene in Brooklyn, NY.
The first sea engagement of the American Revolution was carried out in June 1775 by merchant mariners, who captured a British merchant ship in Machias Bay and used it to successfully attack the HMS Margaretta, an armed schooner. During the two-day battle, the ship's captain was killed and both the crew and vessel were captured.
In World War I, an estimated 148 merchant vessels were torpedoed, while many others were destroyed by mines, collisions and raids. 629 merchant mariners lost their lives – just short of half of the number of U.S. Navy casualties.
Battling the greatest threat to our nation's independence in modern times, 8,300 U.S. merchant marines were killed at sea during WWII and, according to General Dwight D. Eisenhower, served as the backbone of the American armed forces: "When final victory is ours, there is no organization that will share its credit more deservedly than the U.S. Merchant Marine."
Called the "Fourth Arm of Defense" by President Franklin D. Roosevelt, U.S. merchant mariners undertook the dangerous lend-lease mission, sailing through U-boat infested seas with arms and supplies that let England fend off the Nazis until we entered the war. Thereafter, they brought our troops, weaponry and supplies to both the Atlantic and Pacific theaters. Our Merchant Marine's ability to execute massive sealifts on short notice is a key reason why we've fought no foreign power on our shores since 1812.
Ultimately, Congress formally recognized the enduring need of highly-trained merchant mariners who have committed to serve their country and ordered the establishment of The U.S. Merchant Marine Academy (USMMA), thus creating in 1943 the fourth of what is now five federal service academies. Among merchant mariner casualties in WWII were 142 Academy students undergoing training aboard merchant vessels.
Along with its sister academies, USMMA shares a common mission: to train elite young men and women who have committed to serve our defense readiness needs. This year marks USMMA's 75th Anniversary.
The skills and leadership capabilities I developed at USMMA have served me well in my 25 years in the shipping and maritime industry, eventually leading to my role as CEO of Penn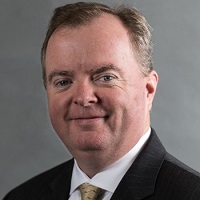 Terminals. In return, I wanted, on this Fourth of July, to share the legacy of the merchant mariners who have given their lives to protecting our country across the span of four centuries.
I urge you to spend this Independence Day honoring not only our founding fathers and the Continental Army, but also the 11,000 merchant mariners, the forgotten heroes of our nation's creation.
John Brennan, USMMA '93, is the CEO of Philadelphia-based Penn Terminals, which provides stevedoring, marine terminal and cargo entry for ports in the United States.

The opinions expressed herein are the author's and not necessarily those of The Maritime Executive.