First for Shore Power in India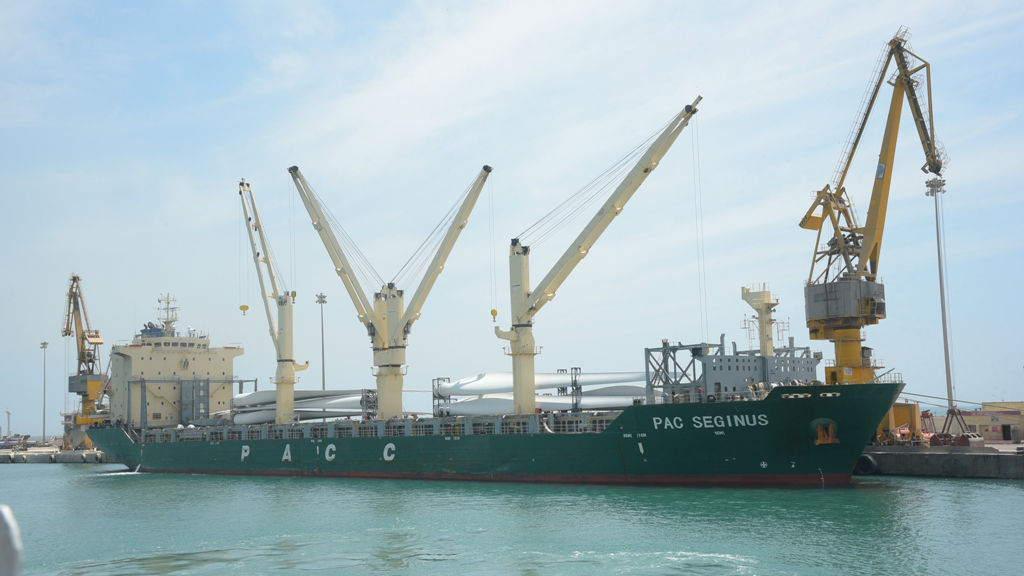 V.O. Chidambaranar Port in Tuticorin is the first Indian Port to offer shore power. Facilities are now available at two berths (VOC-II and VOC-III) and will be extended to all of the port's berths over time.
Tuticorin is one of the most prominent industrial cities in South India with a number of thermal power plants, fertilizer manufacturing units and a copper smelter plant, among others. V.O. Chidambaranar Port handled over 2,000 vessels in 2015-16 and plays a pivotal role in the growth of industry in the region.
Being one of the fastest growing ports in India, the Port is fully aware of its environment responsibility, as maritime CO2 emissions are projected to increase significantly in the coming decades. Depending on future economic and energy developments, business-as-usual scenarios project an increase by 50 to 250 percent in the period to 2050. Taking action on efficiency and emissions can mitigate the associated growth in emissions.
The shore power at V.O. Chidambaranar Port is expected to reduce about six tons of carbon emission in a day and 1,500 tons of carbon emission in a year, which is five percent of the total CO2 emission at the Port. The facility will also benefit the Port users as they can save about Rs.74,000 per day on fuel.
The shore power facility inaugurated at V.O. Chidambaranar Port on September 13, 2016, is therefore a sure step in reducing greenhouse gas emissions and is expected to place the Port as the No.1 Green Port in India. The Port is striving towards this goal and has already installed solar power units and increased green cover in the harbor area under the Ministry of Shipping's Project Green Ports.
Benefits of Shore Power
Shore power, also known as cold ironing or alternative maritime power, enables ships at dock or in dry dock to use shoreside electricity to power onboard electrical systems, such as lighting, ventilation, communication, cargo pumps, and other critical equipment, while turning off their auxiliary engines. The electricity comes from the local power grid through a substation at the port and is plugged into special power connectors in the shore power system on the ship.
The technology helps reduce low-frequency noise and vibration and allows the crew to maintain the ship's diesel engines while berthed.
Shore power is considered as an important way to cut emissions and save costs for shipping companies. It is also a quicker and cheaper short term solution for allowing shipping companies to achieve emissions targets – particularly those related to emission control areas.
Emissions from ships at berth have been estimated to be approximately 10 times greater than those from the ports' own operations, so there is a greater potential to reduce greenhouse gas emissions from ships in port than from port activities on the landside.
Health Considerations
An array of studies conducted across the world prove that emissions from marine engines lead to adverse health impacts and confirm that exposure to these pollutants can increase mortality, cancer risk and respiratory illnesses, and substantially raise healthcare costs.
Particulate matter, nitrogen and sulfur dioxide and ozone emissions indirectly generated from the diesel engines in vessels, trucks, locomotives, and cargo-handling equipment contribute to increased asthma emergencies and strokes.
According to the study by Natural Resources Defense Council (NRDC), an international non-profit environmental organization, marine emissions also have an adverse impact on ecosystems and climate.
It is against this backdrop that shore power technology assumes significance as a large cruise ship can cut fuel consumption by up to 20 metric tons and reduce CO2 emissions by 60 metric tons during a 10-hour stay in port, which is equal to yearly emissions of 150 cars travelling an average of 50km per day.
It is no surprise then that interest in shore-to-ship power is growing, as it is environment friendly, cost saving and also prevents adverse impacts on health.
The ABB Solution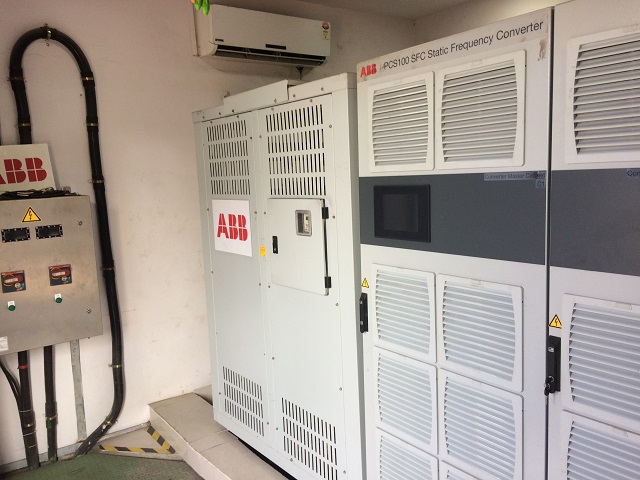 The state-of-the-art solution at V.O. Chidambaranar Port is offered through ABB India. The connection and disconnection of the ship takes as little as 15 minutes. Administration of the power supply and consumption is handled by the port operator.
Existing infrastructure at the port was upgraded with the ABB's system, with the scope of delivery including the PCS100 Static Frequency Converter (SFC) with the associated electricals. The PCS100 SFC end to end solution is engineered for the demanding port applications with a modular construction, overload capability and power flow control in either direction using the advanced ABB technology.
Ports using Shore Power
As of December 2015, shore power has been installed in many ports, mostly in North America and Europe, according to The International Council on Clean Transportation: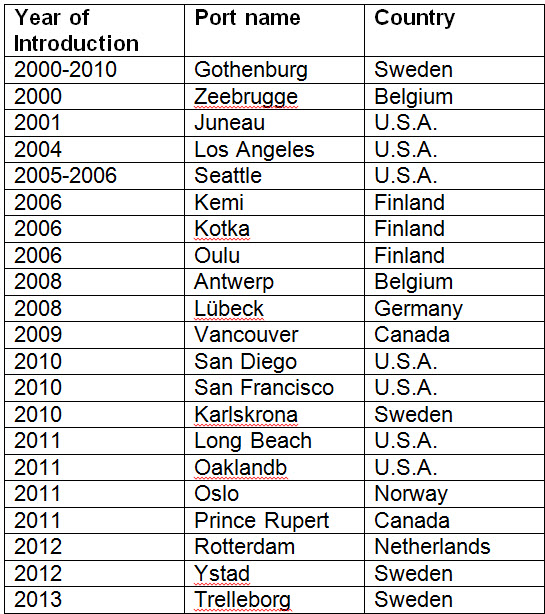 V.O. Chidambaranar Port in Tuticorin has now joined this elite club.
S M Arun is Corporate Relations Manager at V.O. Chidambaranar Port Trust.
The opinions expressed herein are the author's and not necessarily those of The Maritime Executive.