World-Link Expands its ShipSecure Platform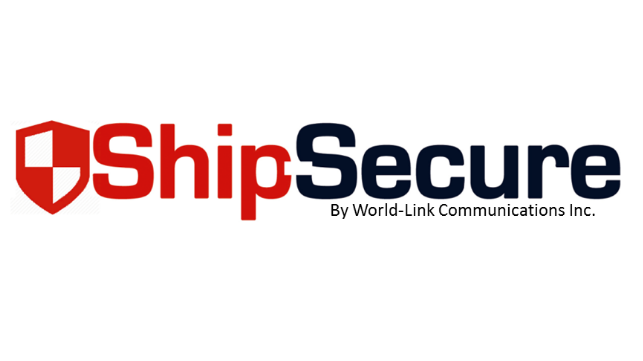 World-Link Communications has taken its ShipSecure maritime cyber security platform to the next level by integrating a full suite of services it says will deliver the next generation of cyber security demanded by the world's fleets.

ShipSecure is a multi-layered fleet security management system that is designed to protect, monitor, and control the global fleet security network from a single management portal. It can offer real time visibility of threats and protection, and the ability to control the total onboard security infrastructure end-to-end from the internet to the PC. But the addition of new modules mean ship owners and managers can benefit from a cyber security system that truly has its finger on the pulse.

"Building on our highly successful ShipSat platform, we deploy virtual machine and cloud-based technologies to integrate onboard unified threat management (UTM) devices and sensors, alongside CISCO's latest threat intelligence cloud based services to deliver an end-to-end maritime cyber security platform," said Asad Salameh, President of World-Link Communications.

"Integrating with CISCO technologies allows us to offer our customers access to the latest global threat intelligence and the latest in Next Generation IPS/IDS firewalls," he stressed.

ShipSecure delivers policy-based protection, real-time and historical data analysis, and the management tools necessary to overview the cyber security paradigm of a fleet. By collecting data from onboard security sensors, anti-virus and anti-malware software, and onboard network firewalls, a security IT manager can identify threats across the fleet, isolate the problem area, and take immediate remedial action to minimize the effect of any threat or breach.

In June of last year, World-Link launched ShipNet, a fleet vulnerability management system, that gives fleet IT managers access to all of their vessels' networks. Using the system, the IT manager can measure and rate an individual vessel's critical vulnerabilities, as well as suggest remedial action to resolve those vulnerabilities. ShipNet tests against a continuously updated database of more than 50,000 vulnerabilities.
About World-Link
World-Link Communications Inc. delivers cutting-edge connectivity solutions to the maritime industry. We provide satellite based communication services that enhance the competitive edge of our customers. With 30 years of experience the Company maintains long term partnerships with fleet owners and operators. Our largest customer, a fleet manager of 650 vessels, is a partnership of more than 20 years.
We innovate, develop, and support smarter software, cost effective hardware and network based connectivity solutions to deliver the latest in Cyber-security, Satellite bandwidth optimization, and Crew welfare. Our technical support team attends to vessels' needs around the clock and around the world. Our certified engineers support a fleet of more than 1800 global trading vessels. We serve vessels in the merchant fleet, research, off-shore supply and support sectors.

We are an independent satellite service provider, maintaining strong vendor relations with satellite operators and hardware manufacturers including Inmarsat, Intellian, and CISCO, among others. Call us today to harden you fleet cyber-security posture, optimize your satellite communications, and enhance your crew welfare services to improve your competitive edge.
For more information, please visit http://www.wlnet.com.
The products and services herein described in this press release are not endorsed by The Maritime Executive.