UK Gen Z Seafarers Get Their First Wellness at Sea Cadet Conference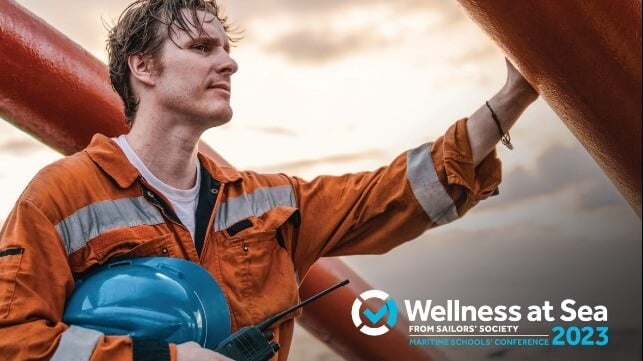 [By: Sailors' Society]
In a first for the UK, Sailors' Society is hosting a Wellness at Sea Maritime Schools' Conference, especially for the country's Gen Z seafarers.
As well as practical advice on how to get their first job, these UK cadets will hear presentations from key industry leaders and influencers, including Kuba Szymanski, Secretary General of the International Ship Managers' Association, Sophia Bullard, Director of Crew Health Programme at Thomas Millar P&I Ltd and Heidi Heseltine, founder of the Diversity Study Group.
The virtual conference, funded by Inmarsat and Trinity House, will also feature panel discussions with student representatives on topics ranging from the practical skills needed to handle diversity in the modern maritime world to the trends shaping career opportunities for young shipping professionals.
Those attending on Thursday, November 9 will also hear from Gen Z seafarers themselves about their experiences of life at sea.
Sailors' Society CEO, Sara Baade, said: "These conferences are designed to equip cadets for their future careers and we are delighted to be holding our first event for the UK's maritime schools - giving this must-have knowledge to their cadets.
"We have brought together top industry experts to give these new seafarers a real insight into the realities of life at sea and we also want to give them the tools they will need to look after their own mental and physical health in the future.
'But these events are also designed to give a voice to these young people, allowing them to speak to the industry they are about to join."
Sailors' Society launched these global cadet conferences in 2021. Almost 11,000 cadets have attended across the world since then, with 98 per cent saying the conference had better prepared them for a life at sea and that it should be mandatory in maritime school curriculums.
To see the full UK conference agenda go to sailors-society.org/msc-uk-agenda
You can register for the UK event at sailors-society.org/msc-uk-agenda
The products and services herein described in this press release are not endorsed by The Maritime Executive.