Solar Solve UK Sponsors Southampton Hydro Team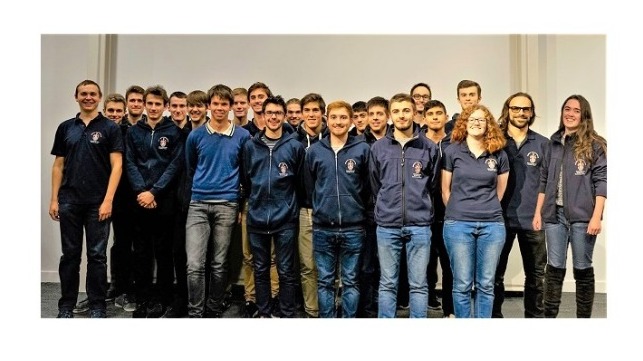 In mid-April Solar Solve Marine were approached by Southampton Hydro Team, a group of students from the Universities of Southampton and Southampton Solent who are participating in the HydroContest, an international competition that takes place annually in Saint Tropez, France, which is designed to promote cooperation in the advancement of technology to reduce emissions caused by shipping. This year the competition will be held in early September and the Hydro team wanted to know if we would be interested in supporting or sponsoring them.
After checking out their website at www.southamptonhydroteam.co.uk it was obvious to Solar Solve's directors that this commendable project was a noble cause and a worthy of support. They immediately agreed to Solar Solve Marine becoming an official sponsor.
The team will design, build and race two innovative composite-made energy efficient boats and bring never-before-seen technology to this year's international HydroContest competition, organized by the Hydros Foundation.
John Lightfoot MBE, Solar Solve's chairman commented, "As soon as I was contacted I had a positive feeling about this project. However, when I read the sentence in the email that read, '… to support a team of young engineering students that are committed with the environment and ocean protection and building innovative composite made boats (one with carbon fiber foils) would probably be of your interest…' - I was hooked."
"My personal interest in this project is two-fold. As a professional engineer I try to support and encourage young people to enter the profession and I was especially pleased to see that Southampton Hydro Teams usually include female engineers and students. The second coincidence is the innovative energy efficiency objectives of the project, which fall in line with one of the major benefits of using SOLASOLV products.
The team at Solar Solve are looking forward to working with Southampton Hydro Team to help them achieve their very admirable objectives and to create as much publicity for them as we can and in return they will promote Solar Solve's logos on their boats.
Naturally we wish them every success in the races in September and also with achieving their main objective of making some ground breaking discoveries that will advance the technology to reduce emissions caused by shipping.
The products and services herein described in this press release are not endorsed by The Maritime Executive.