Port Extension for DKK 358 Million Starting Now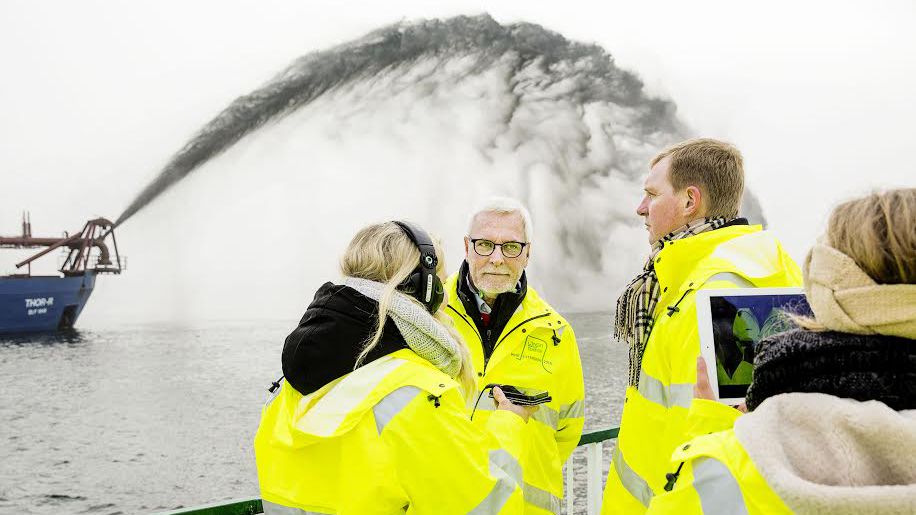 LINDØ port of ODENSE now launches the comprehensive port extension at Lindø.
Once the construction work is completed, LINDØ port of ODENSE – the common denominator for Lindø Industrial Park and its owner, the Port of Odense – will dispose of an additional 500,000 square meters of harbor area, new quays extending more than 1000 meters, and the Lindø Coastal Park that will eventually enable public access.
The extension will be in stages of sand, soil and gravel fill, and within a few years a major part of the project area will come into use. The overall costs for the entire port extension is around 358 million Danish kroner.
"Development at Lindø has been much faster than anticipated. Therefore we have speeded up our port extension to allow us, within a few years, to offer new facilities both to our old clients and to new ones", says Carsten Aa, CEO of LINDØ port of ODENSE.
The background for the port extension is an ongoing requirement for more space at Lindø where more or less all facilities are now leased out. Since the establishment in 2009 of Lindø Industrial Park, 88 companies in offshore and heavy industries have settled here. If we include sub-contractors, 1400-1600 people are employed in the area today – during certain periods even up to 2400 people.
At the same time, the management of LINDØ port of ODENSE anticipates increasing demand for the handling of cargo at Lindø, just as we wish to be well prepared for a situation when the future multi-million market for decommissioning – i.e. eco-friendly scrapping of offshore wind turbines and oil and gas platforms from the North Sea – will really gather momentum. As of today, Lindø disposes of the biggest and strongest gantry cranes of Northern Europe which are capable of lifting and transporting units of up to 1000 tons, and the port extension will include the establishment of a special pavement area with a load bearing capacity of 70t/m2, which will allow even very big mobile cranes to operate.
Along with the harbor activities, the owner will also implement two nature compensation projects along Odense Fjord. Two breeding areas for birds will be established at existing sea marks in Gabet at the entrance to Odense Fjord, and 10 hectares of arable land at Lumby Strand will be converted into wetlands.
Finally, Lindø Coastal Park will be laid out; the eastern embankment of the new port towards Boels Bro boat harbor will be an area of public access with recreational stretches of wood, meadow and seaside. At the outermost point of the embankment, a vista tower will be erected to offer panoramic views of Odense Fjord.
The products and services herein described in this press release are not endorsed by The Maritime Executive.