Next Generation Container Scanning for a Safer Future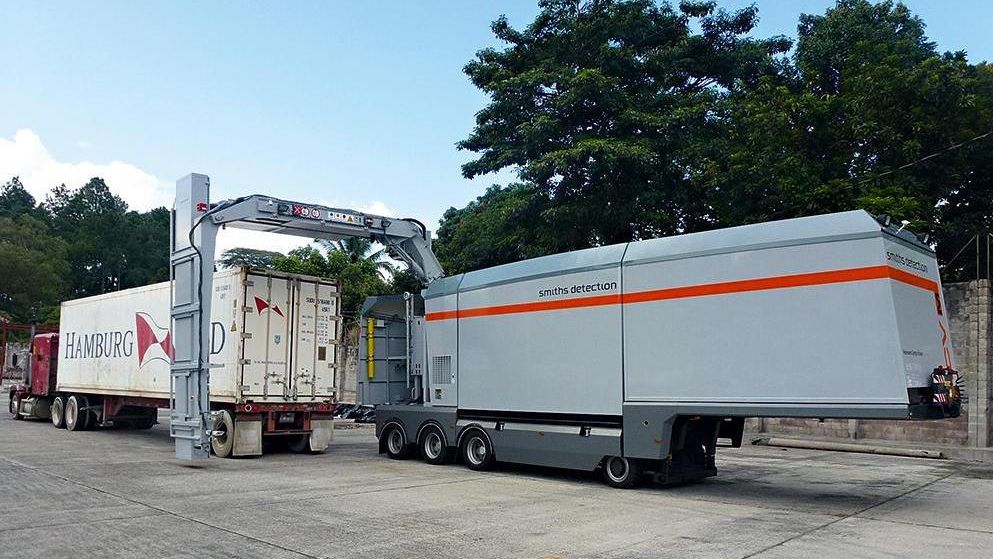 State-of-the-art container scanning is being developed for the CORE (Consistently Optimized REsilient Secure Global Supply-Chains) European Research Project by one of the world's leading experts in detecting weapons, biohazards, radioactive material, narcotics and contraband.
Smiths Detection is designing both hardware and software for the next generation of container scanners, which will speed-up throughput and improve detection. The aim is to verify as quickly and accurately as possible whether a container holds only its declared legal cargo and is not harboring contraband, weapons, explosives, drugs, or toxic materials.
Smith's role in helping to improve supply chain security (SCS) focuses on the physical development of a new scanning system, while other CORE partners are looking at additional enabling technologies such as supply chain and supply chain risk visibility, seamless data interoperability, automatic identification and data capture, as well as tracking and tracing technologies.
The need for advanced X-ray analysis becomes more pressing in light of the increasing volume of container shipping and the demands for improved speed and efficiency.
New hardware will increase the rate at which containers are scanned, from around 100-150 per hour to between 300 and 500. And, new software will give operators the tools that they need for faster, accurate analysis of images to prevent bottlenecks. Operator-assist features include automatic detection of certain substances and the highlighting of suspicious areas within a container.
Another key advantage of the New Generation Scanning System is interoperability. Customs authorities and security agencies require different information from a container X-ray, so the system will enable various operators to select the most relevant data display for them on the image.
Having developed the capability, Smiths Detection is now working to integrate the technology into a demonstrator for factory testing and design review. The next stage, towards the end of this year, will be demonstrating the new system in the field in collaboration with Dutch Customs.
The vision is that this new scanning system, developed on an existing platform, will become standard across the shipping industry.
The products and services herein described in this press release are not endorsed by The Maritime Executive.