NAVTOR Commits to Collaborative Future with Smart Maritime Network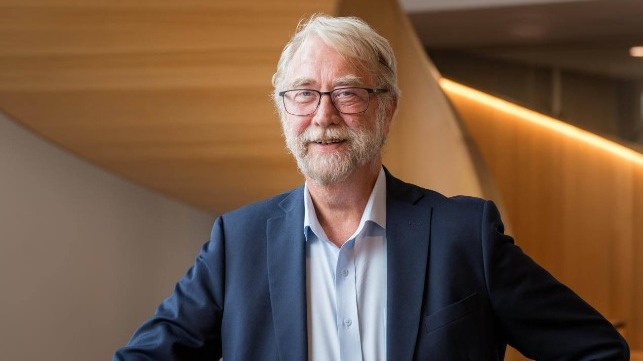 NAVTOR has today been announced as the latest industry leader to join the Smart Maritime Network (SMN).
The Norway-headquartered technology specialist, the world's largest distributor of ENCs and a pioneer of innovative e-Navigation and fleet performance solutions, has accepted an invitation to join SMN's Smart Maritime Council. This will see the team working with fellow members, such as DNV, ABB, Inmarsat, and P&O Maritime Logistics, amongst others, with the aim of contributing towards greater industry collaboration, enhanced data sharing, and the sustainable evolution of maritime's digital economy.
Accelerating development
"It was an instant 'yes'," says NAVTOR CEO Tor Svanes, when referring to SMN's invitation. "We've grown to take a leading position over the past ten years by listening to industry stakeholders, understanding their challenges, and then working as one to develop solutions tailored for their needs. We see SMN's approach as an extension of that. It's all about partnership: working together to unlock benefits and support the on-going, safe and sustainable development of the entire industry."
Svanes adds: "It's a really exciting opportunity to interact with other technology leaders, discussing how we can share insights, innovations and help feed our collective expertise into the development of new standards and regulations. There are clear challenges on the horizon, but also huge opportunities. By taking a more 'joined-up' approach, I believe we can turn many of the former into the latter. This is Smart shipping in action."
Facing the future, together
The first task for NAVTOR will be a SMN conference and council meeting in Rotterdam on 15 February, meeting other segment leaders, networking, and discussing how to help diverse stakeholders navigate an increasingly data-enabled, interconnected and rapidly transforming shipping industry.
"We're delighted to welcome NAVTOR on board," said Rob O'Dwyer, Chief Network Officer, Smart Maritime Network and Chairman of the Smart Maritime Council. "As a proven industry leader in developing systems to support the collection, display and exchange of vessel navigation and performance data, the company will add significant additional maritime digital expertise to the group, something their fellow Council Members will appreciate and benefit from."
"The maritime world cannot transform in isolation; we must adapt to a digital future together and a shared approach to data is fundamental to our shared success. In partnership with businesses like NAVTOR, SMN aims to support that process by providing a neutral platform for industry collaboration. We look forward to a bright future together."
Global ambition
NAVTOR has products and services on more than 8,000 vessels around the world. In addition to ENC distribution, the company offers a pioneering 'ecosystem' of integrated solutions, including NavStation (the world's first digital chart table, with advanced modules including highly automated Passage Planning and Auto-routeing) and NavFleet, which securely shares vessel data with onshore teams for real-time monitoring, management, and performance optimization.
NAVTOR opened its doors in 2011 and now offers a network of ten global offices, 20 international distributors and customers from over 60 countries.
The products and services herein described in this press release are not endorsed by The Maritime Executive.