James Tucker Joins Satcom Global to Drive Growth in Asia Pacific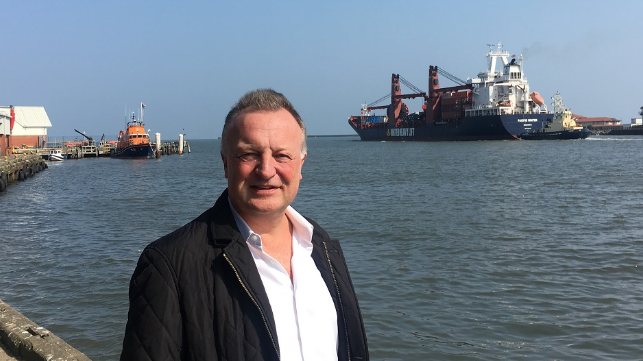 Satcom Global, the leading provider of satellite communications services, is delighted to announce that James Tucker has joined the company as President of their Asia Pacific region.
James, who previously worked for network operator Inmarsat in a variety of senior roles, will be responsible for developing sales strategy and driving growth of key Satcom Global services in Asia, working closely with established teams in Singapore and Japan.
Ian Robinson, Chief Executive Officer at Satcom Global said: "James' wide-ranging knowledge and experience in the satellite communications market coupled with the respect he's afforded by industry peers, makes him a huge asset to the Satcom Global team. At a point where our flagship VSAT solution, Aura, is making serious traction, especially in Asia-based markets, James has the strategic and commercial capability to take it to the next level."
Before joining Satcom Global James worked at Inmarsat, most recently in a Maritime focused Vice President capacity, managing a range of commercial and solution focussed teams, developing market strategy and successfully growing revenue in key MSS (Mobile Satellite Service) markets.
Talking about his new role, James Tucker commented: "It has been a great pleasure to have worked with Satcom Global (and the former AND Group) over my 16 plus years within Inmarsat's commercial team, so I am excited to be working in-house with the company's experienced Management Team.
Satcom Global's commitment to their maritime business and ever-growing account base of major players in the sector, is tribute to their ability to understand end-user needs and deliver solutions to satisfy these. The maritime sector is going through a period of great change and requires increasing communication connectivity at greater speeds, capacity and reliability at competitive, and often predictable pricing.
"I am looking forward to being able to play my part in ensuring that they remain at the front of the market: building maritime communication solutions around the best of what suppliers like Inmarsat, Iridium and Thuraya offer and, of course through their own market leading Aura VSAT solution."
Satcom Global has a longstanding heritage in Asia, having acquired the business and expertise of marine communications innovators, Horizon Mobile Communications (HMC) in 2005. The company also benefited from integration with experienced communications provider and value-added service developer, AND Group, in 2012 who served the Asian market from its Singapore base.
With popular products in the region ranging from Satcom Global Aura VSAT and the brand-new Iridium Certus solution, to Inmarsat's flagship FleetBroadband service and handheld satellite phones, Satcom Global prides itself in creating flexible and innovative communications solutions to meet customer's varied requirements. With offices based across Asia, the Americas, EMEA and Oceania, the 200 strong multi-lingual Satcom Global team works with an extensive global network of valued dealers and partners to fulfil this commitment.
The products and services herein described in this press release are not endorsed by The Maritime Executive.