Delaware Bay Shipbuilding Wins Contract to Build New Oyster Boat
Delaware Bay Shipbuilding of Leesburg, New Jersey recently won a contract to build a new vessel for the Bivalve Packing Company (BPC) in Port Norris, one of the largest and longest-running aquaculture firms in the state. The new workboat will be used to tend and maintain BPC's oyster grounds.
The 64' x 20' vessel is designed with an ample working deck foreward and pilothouse aft, similar to the classic Chesapeake Bay buyboats used for decades by the local oyster industry. The boat is designed by naval architects Farrell and Norton out of New Castle, New Jersey.
The new boat will be made of Corten steel with stainless steel foredeck and an aluminum pilothouse. It will be powered by a Cummins QSM11 engine and fitted with a Genset 12 KW Phasor generator, and a separate Cummins QSB auxiliary hydraulic pump engine will power its oyster sorting equipment and the winches for its oyster dredge.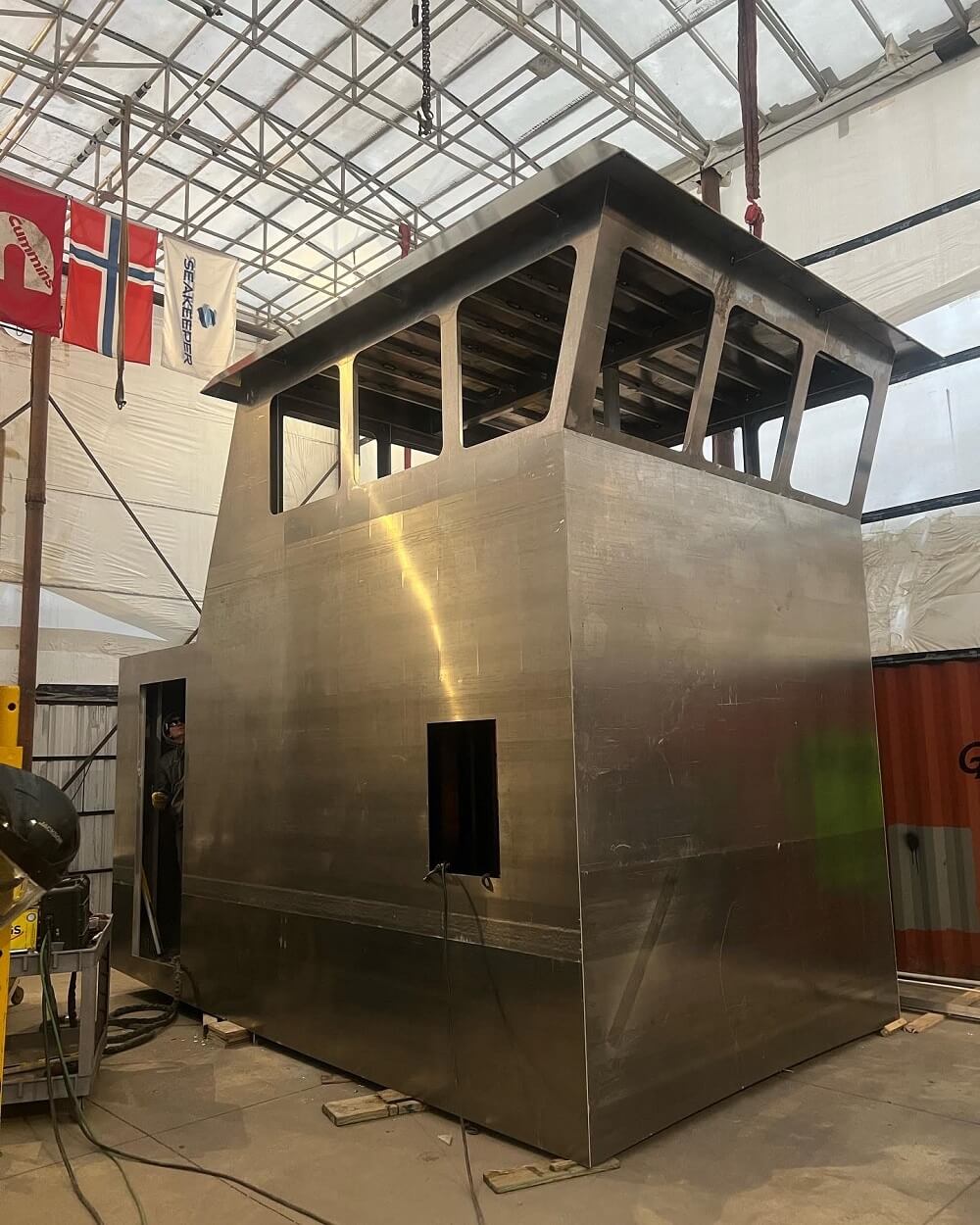 Co-founders Mike Tilsner and Eric Berg launched Delaware Bay Shipbuilding several years ago. Before striking out on their own, they accumulated over 25 years of combined experience building large aluminum vessels at a shipyard in New Jersey. The company began construction on its first vessel in mid-2021, a 45'x15' aluminum workboat designed by LeMole Naval Architecture and Specmar Inc. The boat was built of 5086-H116 aluminum, and all the "steel-cutting" was performed off-site by Louisiana-based Bayou Metal Supply. This approach minimized construction man-hours and maximized efficiency, according to the shipbuilder.
The products and services herein described in this press release are not endorsed by The Maritime Executive.