BOLUDA FRANCE Tugs Shift France's First Floating Wind Turbine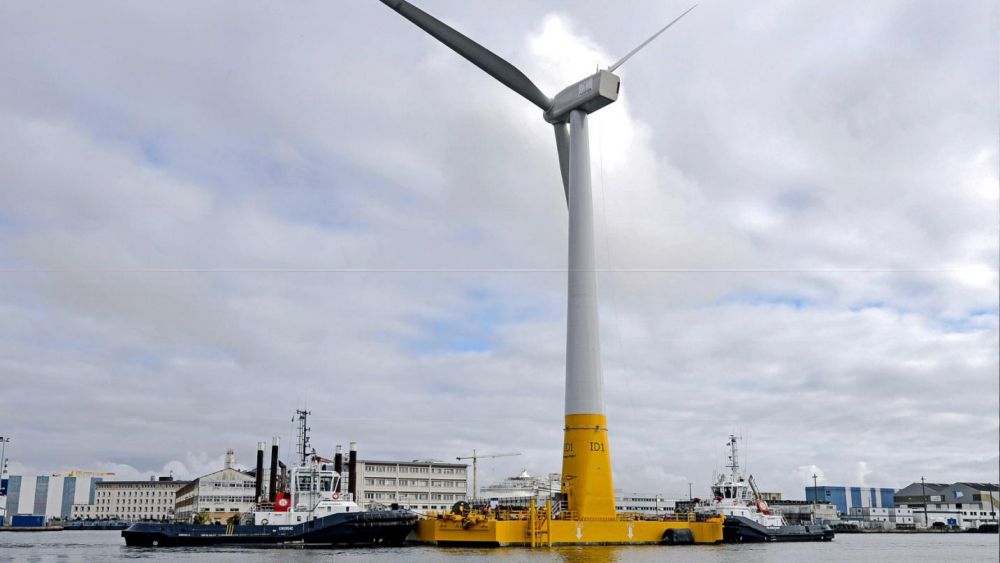 On Thursday October 12, in Saint Nazaire's harbour, BOLUDA Nantes Saint Nazaire's tugs VB Croisic and VB Ouragan assured shifting operations of France's first floating wind turbine.
This highly successful maneuver corroborates BOLUDA FRANCE's strategy to invest in multifunctional tugs capable of answering to the high demands of marine renewable energy project developers in France.
With its extraordinary dimensions of 36 meters by 36 meters, its depth of 7.5 meters and its weight of 5000 tons, shifting the complex structure of the FLOATGEN wind turbine constituted a technical and maritime challenge which made it necessary for us to adapt our usual towage manoeuvres. BOLUDA FRANCE's highly qualified teams met this challenge with flawless ease.
The success of this operation confirms the know-how of Boluda France's on-shore teams and tug crews, and it strengthens the group's experience in preparing and conducting transportation and installation projects of MRE structures.
The growing demand for this type of towage operation stimulates BOLUDA FRANCE to continue its research for solutions and development, in order to better assist its clients in general and particularly marine renewable energies.
About BOLUDA France
BOLUDA France is a long-standing player with a strong tradition in maritime culture going back to 1864. We now offer our expertise in harbour and marine services to our clients world-wide, without geographical restriction. Our ambition is to share our know-how with our clients to contribute to the success of their operations on a daily basis and therefore ensure the essential link between land and ocean. For more information, please visit http://www.boludafrance.com/en.
The products and services herein described in this press release are not endorsed by The Maritime Executive.