Bollinger Shipyards Recognized for Exceptional Safety Record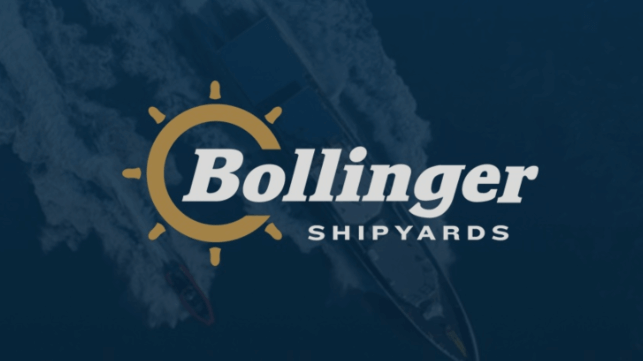 [By: Bollinger Shipyards]
Bollinger Shipyards ("Bollinger") was presented with the 2022 "Award for Excellence in Safety" by the Shipbuilders Council of America ("SCA") for its exceptional record of safety in the shipyard industry. Bollinger has been the recipient of the prestigious award for Excellence in Safety for 18 consecutive years – an unprecedented streak in the shipbuilding industry.
SCA, the national association for the shipyard industry, presented the award to Bollinger's President and CEO Ben Bordelon at its annual meeting in Washington, D.C. in recognition of the company's exceptional record of safety, enhancement of operations and promotion of safety and accident prevention over the past year.
"Safety is at the heart of everything we do at Bollinger," said Ben Bordelon, Bollinger President and CEO. "While our company has grown significantly over the past two years, our focus on safety remains just as strong, if not stronger. This year's award is a testament to the unwavering commitment of the men and women of Bollinger to uphold the highest levels of quality and safety in our industry – the Bollinger Standard."
"Bollinger Shipyards has continued to exemplify a culture of safety within the shipbuilding and repair industry for many years by valuing the well-being of their workforce. The dedication of Bollinger Shipyards in prioritizing the health and safety of their employees is a testament to their commitment," said Matthew Paxton, President of the SCA. "On behalf of the Shipbuilders Council of America, I congratulate Bollinger Shipyards for achieving critical advancements to keep our hard-working men and women safe on the job, so they not only can build and repair our nation's vessels but also go home safely to their families each night."
The products and services herein described in this press release are not endorsed by The Maritime Executive.