Azamara Cruise Line Expands Australian Team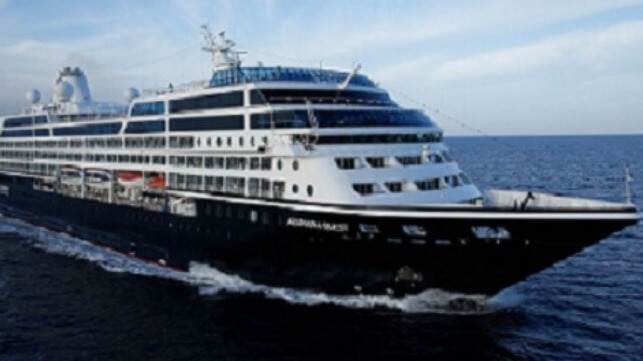 Azamara – the upmarket cruise line and leader in Destination Immersion® experiences – is pleased to announce enhancements to the shoreside team in Australia, following its successful return to the region as Azamara Quest® arrived in Fremantle Western Australia in December. As the cruise line's voyages in Australia experience high demand and the AUS-based team continues to grow, Azamara is recruiting for three roles designed to provide tailored sales support to key travel partners.
"Since resuming service with our four-ship fleet and making our long-awaited return to Australia, we have driven global growth across all markets," says Patrice Willoughby, Chief Sales Officer, International of Azamara. "Our travel partners have been an integral piece to this growth, and we will continue to expand our team and enhance our offerings to better serve them."
Following the recent appointment of travel industry veteran Victoria Chigwidden as Director of Sales – Australia and New Zealand, the Australia team continues to expand and is currently searching for dynamic people to join the growing team. In big news for the brand, Azamara will be developing its own dedicated reservations team in Australia, as part of its enhanced global contact centre. The call centre team will be led my Daragh Robbins previously RCG. The brand is now recruiting for the new contact centre positions due to open in Feb, along with a sales and marketing support executive, and a business development manager to help bolster market growth.
Along with the growth of the shoreside team, Azamara continues to improve service and offerings for in-market travel partners. Next month, the cruise line will introduce its brand-new Versonix Seaware Touch booking platform, accessible through the entirely new Azamara Alliance travel partner program, which uses updated tools and technologies to create a seamless experience for trade partners.
Azamara Quest made its highly anticipated return to Australia on December 19, led by Captain Johannes Tysse and crew, where it sailed along the stunning coastline for a series of well attended country intensive voyages. Azamara Quest will continue to immerse travellers in the region's lush nature, exotic wildlife, and authentic culture through February, at which point Captain Johannes Tysse will debark to travel Australia by land, meeting plenty of long-time friends on the way and maybe some guest appearances at trade functions.
About Azamara:
Azamara is an upmarket cruise line and leader in Destination Immersion® experiences. With a fleet of four intimate-style ships, Azamara Journey®, Azamara Quest®, Azamara Pursuit®, and its latest ship, Azamara Onward, the cruise line allows travelers to reach marquee ports around the world and dock in smaller, hidden gem destinations. Azamara aims to Change the Way You Sea, through its commitment to creating immersive experiences for guests through longer stays, more overnights and night touring for a deeper and more meaningful travel experience. Guests can experience an intimate hotel at sea with inclusive amenities such as gratuities, select beverages, cultural events and can take advantage of exclusive loyalty membership benefits through the Azamara Circle Program.
For more information visit www.azamara.com.
The products and services herein described in this press release are not endorsed by The Maritime Executive.