Aon and HudsonCyber Partner on Maritime Cybersecurity Services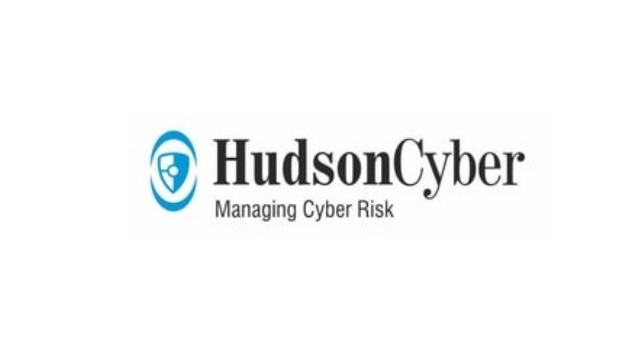 Aon plc (NYSE:AON), a leading global professional services firm providing industry-leading cybersecurity solutions, is joining forces with the global leader in maritime cyber risk management, HudsonCyber, a division of HudsonAnalytix, Inc. of Camden, New Jersey, to provide enterprise-level cybersecurity capability assessment, integrated cyber breach response, and mitigation support to the global marine industry.
In an era of highly competitive economic pressures, uneven cybersecurity laws and regulations, increasing technological hyper-connectivity, and a rapidly evolving cyber threat landscape, shipping companies, port authorities, and terminal operators are increasingly exposed to a wide range of cyber risks. As a result, it is imperative for organizations to understand their enterprise cyber risk posture and cybersecurity capabilities, institutionalize best practices, and invest in sustainable controls, processes, and solutions. As recent examples such as NotPetya have demonstrated, cyber incidents can cause major disruption and financial loss, making the ability to respond and recover crucial to continued success.
Lee Meyrick, CEO of Global Marine at Aon, commented: "We see a real need for collaborative thinking in respect of an enterprise level cyber security methodology for our clients. It is important to understand cyber risk exposures, mitigation strategies and maximizing the effectiveness of their programs."
Bringing together Hudson's unique HACyberLogix cybersecurity assessment program and Aon's best-in-class cyber risk transfer, incident response, and mitigation services, this collaboration is specifically designed for the unique requirements of the global marine industry. Incorporating internationally recognized cybersecurity standards, together with maritime compliance regimes, the HACyberLogix platform provides decision-makers with an enterprise view of their organization's cybersecurity capabilities and prioritized recommendations to support enterprise risk management investment planning and resource allocation.
Working together, Aon and HudsonCyber experts will guide clients to a stronger and more resilient cybersecurity posture and program.

Max Bobys, Vice President and Practice Director for HudsonCyber, commented: "As part of our ongoing commitment to our clients, we continue to focus on delivering innovative yet sustainable solutions that align with existing marine specific risk management protocols and compliance regimes. We are excited about the collaboration with Aon's Cyber Solutions, as they will deliver complimentary capabilities and critical insights to marine clients seeking practical solutions for protecting, defending, responding to, and recovering from cyber incidents."
Jason Hogg, CEO of Cyber Solutions at Aon, added: "We are thrilled to work alongside HudsonCyber on this new collaboration. From a cybersecurity standpoint, the maritime industry is an underserved market. Our collaboration with HudsonCyber will enable us to create a cohesive cybersecurity program for their clients around the globe. Together, we will help clients understand and mitigate their cyber risk, as well as act immediately to help them recover if an incident occurs."
Hudson's enterprise cybersecurity capability assessment methodology, combined with Aon's world-class integrated response proficiency, delivers proven capabilities that can be deployed to assess, manage, and respond to the costly impacts of a cyber incident for the benefit of shipping industry stakeholders.
Cynthia Hudson, CEO of HudsonAnalytix, added: "We've been working closely with Aon's Global Marine Specialty and Cyber Solutions Group to deliver a maritime cyber offering which melds Hudson's 35 years of maritime risk management expertise and performance with Aon's cyber insights and capabilities. Our integrated approach will provide the maritime industry with an unprecedented opportunity to implement a cyber response in an accelerated, disciplined, and comprehensive fashion, helping to mitigate damages arising from a cyber incident."
The products and services herein described in this press release are not endorsed by The Maritime Executive.