A-Squared Engineering Solutions: Lean and Leading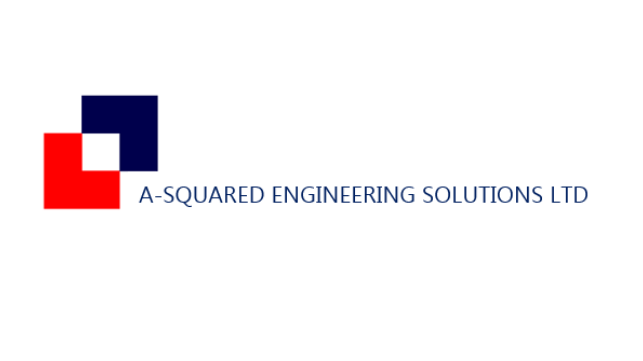 A-Squared Engineering Solutions is an independent firm of naval architects and structural engineers that has has arisen from the ashes of the last oil crash with a lean business model.
"The maritime world is changing rapidly, and we are ready at the forefront," says founder Andy Robson. "Our diverse experience suits companies looking beyond their traditional business and technical boundaries. As a lean, flexible and distributed organization, we understand customer value and focus our efforts on continuously increasing it - wherever our customers expanding their footprint in the world."
Headquartered near Newcastle upon Tyne, and with an established track record of working together, the company's specialists offer services from initial concept, through to detailed design, production support and consultancy for commercial marine, defense, oil & gas and renewables projects.
Consultancy services include:
• Owner's representative
• Vessel mobilization/temporary equipment securing
• Mooring analysis
• Vessel upgrade feasibility studies
• Heavy lifts
• Plan approval
• Structural analysis
• Machinery retro-fit feasibility studies
• Weight verification and monitoring
• Inclining experiments and stability books
• Tender documentation and assessment
The company has consultants throughout the U.K., as well as a presence in Australia and Canada. Key team members are: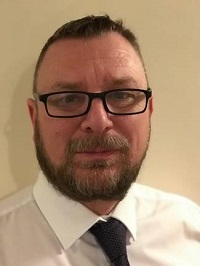 Andy Robson
Andy founded A-Squared after being made redundant in 2015 from Assystem UK, where he had been working on defense-related FEA projects as well as oil and gas projects. Andy graduated from University of Newcastle upon Tyne with a degree in Naval Architecture and has since worked in ship repair, ship building and consultancy, doing anything from managing ship repair and conversion contracts to performing FEA on stabilizer systems.
When he left VT Shipbuilding in 2008 having worked on several high profile defense contracts as well as leading teams of engineers on export orders, he moved back to his roots on Tyneside to work in a consultancy for Babcock. Here he ran the structural design aspects of offshore mobilizations, produced midship sections and concept designs of large and novel vessel structures in oil and gas, commercial marine and offshore renewables.
Andy has a great breadth of knowledge within the wider marine community which enables him to move easily between sectors.
Dave Clinton
After graduating from Newcastle University in 1988 with a degree in Naval Architecture, David's career has been focused on structures and stability.
Through his career David has worked for classification societies, design contractors and vessel operators working in staff and contractor positions. He has worked with ship structures both theoretically, through FE analysis, and practically through survey, repair, and inspection.
Previously employed by BP, LOC and Premier Oil, David used his structures experience to develop asset integrity management and structural inspection regimes. He also used his knowledge of classification and IMO regulations to ensure the asset integrity met both company and class requirements.
His FPSO portfolio covers operations for newbuild; conversion projects; concept appraise/select and FEED; and both new build and conversion installation.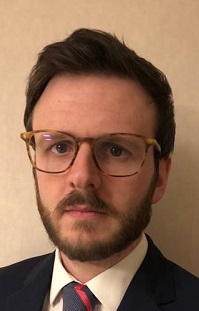 Neil Baillie
Neil graduated from Glasgow University in 2007 with a degree in Civil Engineering, which he followed up in 2009 with an MSc in Renewable Energy Engineering. Since then his primary focus has been in structural design and analysis of offshore structures. Following a stint in London working for DNV doing Plan Approval and third party verification, he moved back up North to Aberdeen where has worked as a freelance engineering consultant for a number oil service providers and oil majors including Petrofac, Shell, AMEC and Subsea 7.
Neil has a breadth of experience on greenfield and brownfield oil and gas projects. From feed studies, through detailed engineering, installation and assessment of the through life integrity of mature jackets, fixed and floating topsides and subsea structures. Whether it be leading a team of engineers in complex structural assessment of FPSO topsides to quick thinking sea fastening solutions at 2am to react to late changes in mobilized equipment, Neil is a diversely skilled engineer and great asset to our team.
A pragmatic approach to engineering, underpinned with high regard for professional integrity makes Neil a great fit for the ethos and values of A Squared Engineering.
James Edge
James graduated in 2003 from Salford University with a degree in Aeronautical Engineering, followed by and MSc in Crash and Impact Engineering.
Initially working within aerospace, James worked for GE Aviation in Hampshire, before moving over to military shipbuilding in 2008, working as a stress engineer for an export order.
James is now a chartered engineer and Fellow of the Institute of Mechanical Engineers. He has extensive experience in defense shipbuilding and client support where, as Engineering Manager for BAE Systems he has managed multidisciplinary teams specialist Engineers supporting the business development of the BAE Systems Maritime Naval Ships.
James has provided technical engineering solutions in support of proposals and tenders for both U.K. and export customers. Typical bid values range from £100,000 to £10 billion most recent success has been a circa £5 million contract with the Royal Thai Navy.
The products and services herein described in this press release are not endorsed by The Maritime Executive.