Crowley Launches a Rare Benefit: Parental Leave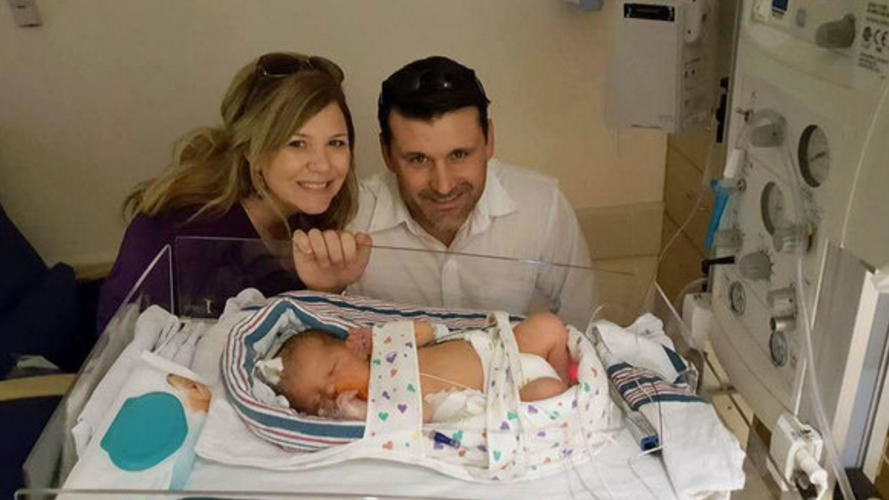 Crowley Maritime employee and father Ezra Clark is taking advantage of a new benefit for employees that is uncommon in American business: 12 weeks of fully paid parental leave.
"It really means a lot that the company supports me and other employees as new parents. It keeps our family life more stable. I can be there for the important medical events and treatments for our son, Kingston, and know we have the time together, full benefits and the resources that we need during this period," said Clark, 38, a business analyst in information technology.
Crowley, one of the largest and most diversified American maritime firms, has begun offering 12 weeks of full pay and benefits to qualifying full-time employees who work ashore. The policy includes birth mothers; a spouse or committed partner of a woman who has given birth to the employee's child; an employee who has adopted a child; or an employee who has been placed with a foster child.
Only 10 percent of companies offer workers full pay while on parental leave, according to the 2016 National Study of Employers by the Society for Human Resource Management. Only 15 percent of companies provide any level of paid time off for spouses or partners, the study found.
"We know that becoming a new parent is a watershed event in the lives of our employees. This policy demonstrates that our company is committed to supporting employees so they may develop their careers while supporting their health and families," said Tom Crowley, chairman and CEO. "Not only is a family-friendly environment valued by employees, it also makes our company better by increasing engagement, motivation and productivity."
Crowley says that the new policy is in line with its efforts to attract and retain high-performing talent, and that employee well-being and family health is a critical element in its success.
The opinions expressed herein are the author's and not necessarily those of The Maritime Executive.