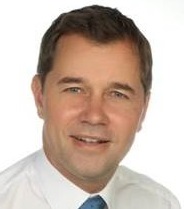 Over the last 18 months there has been much talk about the digital transformation of the shipping industry, though there are mixed messages as to exactly where and how this is occurring. The autonomous vessel, a logical aspiration for the industry keen to reduce cost has grabbed a lot of attention. But the immediate needs of cash-strapped shipping companies and managers working on ever-smaller margins are far more "here and now." Shipping companies need applicable tech solutions to manage risks, streamline processes, reduce costs, and improve the overall service. Autonomous vessels are a long way away for most.

The autonomous vessel promoters have valid points. But looking at Uber, Amazon, Google, or Apple can show us where the low-hanging digital transformation fruit really lies: money transfers, alternative payment models (the removal of banks), applicable software solutions (think digital navigation "Google maps") and operational efficiencies. These are the reasons these companies have made money: they reduce cost, make life easier, and cut process. It's the new way of processing purchases and payments that is their core business.

It's all in the numbers – The costs of moving cash

The advantages of going cashless for owners and managers range from reducing costs, improving operational efficiency, security, and supporting anti-bribery and corruption measures. Shipping companies have, in a way, been "cashless," by outsourcing payroll to crewing agents. Pre-arranged crew pay allotments are sent to families (sometimes multiple) though agents, and crew end up only receiving a percentage of their salary on-board (paid on sign-off minus expenses).

An average vessel (with a crew of approximately 20) typically can expect cash-to-master (CTM) requirements of $80,000-120,000 per year. For owners and managers the costs of sending this money to the vessel range from 2-5 percent (though this can be higher), and typically includes bank fees, currency exchange costs, security, and delivery fees. This means a total of around $2,000 per year can be spent by head office purely on cash delivery for one ship. A fleet of 10 ships: $20,000; 100 ships and you're looking at $200,000.

What does this mean for owners, managers, and seafarers?

For owners and managers it means there are considerable savings to be had by looking at alternative, non-cash, payment methods. Switching to card payments, for example, improves security and cuts out numerous middlemen. For crew this will be a big change in how they deal with money, and for many training will be an important part of this transition.

In developing markets the financial services landscape is far more complicated than in mature economies. Across Asia, some 60 percent of people do not have bank accounts. Cashless is an area which is developing at an incredible rate, and is affecting an increasing proportion of the population.

Yes, in many parts of the shipping world some cash is still needed – you won't be buying a 20c coffee in Chittagong with a credit card anytime soon. Because of this, merchant vessels in the short term will not be completely cashless. The goal of owners and managers should be to reduce the cost of CTM requirements by as much as possible, and reduce their exposure to risks, such as corruption, that come with large amounts of cash onboard.
By having the means to transact online this also allows owners to look at the ever expanding demand for better communications, data and information on board for the crew. The crew member could if desired have the ability to purchase specific data of interest to him like he would at home. This could be for the crew member as specific for his individual needs.

The way cash is moved and used is changing at a far faster rate than autonomous shipping, and companies need to use this to their immediate advantage.
Mark Robertshaw is Senior Vice President Commercial & Sales at Brightwell Payments.
The opinions expressed herein are the author's and not necessarily those of The Maritime Executive.
This entry has been created for information and planning purposes. It is not intended to be, nor should it be substituted for, legal advice, which turns on specific facts.