A Personal Account of a "Truly Amazing Organization"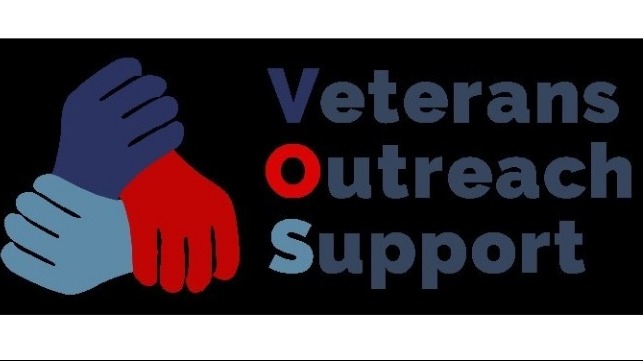 You all know me as a former Merchant Navy man, so why should I be writing in support of what seems to be a British Armed Forces veterans' support organization?
Well, I have two very strong justifications for doing so that I feel compelled to share with you.
The first is the terrific news of how Veterans Outreach Support (VOS) (http://www.vosuk.org/) bring inclusivity into their amazing organization by reaching out to British Merchant Navy veterans – such as myself - from their headquarters at the Royal Maritime Club in Portsmouth. I applaud their decision to include Merchant Navy along with the Royal Navy and Royal Marines!
After all, we're all maritime veterans and, as VOS was originally formed in the wake of the Falklands conflict by a number of veterans and family, it is worth remembering that merchant vessels also provided critical support to that campaign. I should also point out that VOS support our friends on the ground and in the air, with support of the Army and the RAF, as well as the families of all eligible veterans.
And that brings me to my second reason for penning this article.
It's a "good news, bad news" story, Or, rather, if treated chronologically, "bad news, good news." An account of my own personal experience of this truly amazing organization.
As many of you know, I have been based in Sierra Leone for the past three years or so. On January 10 this year, I was traveling home to the U.K. for a routine medical check-up when I collapsed at Gatwick Arrivals. I have great admiration for Gatwick's own medical team and the NHS paramedics who subsequently attended to me – warm, kindly and highly skilled emergency health professionals, and the hospital staff at East Surrey Hospital who diagnosed (after exhaustive tests to eliminate Ebola, Lassa, Denghi and TB) a serious malarial attack from which I have now recovered.
In the meantime, my arrangements for living whilst in the U.K. went awry and I was left, to all intents and purposes, homeless, with no long-term arrangements having been made, as my plans called for a return to Sierra Leone.
So there I was, seriously ill in hospital and facing the prospect of homelessness. One friend that I called for advice and help, led to a call from Ian Millen (who was an old acquaintance from his days in maritime security) and who, quite fortuitously, had recently been appointed as the new Chief Executive of VOS and who, as a Falklands veteran himself, was actively promoting even stronger support to Merchant Navy veterans, as part of the existing VOS client portfolio.
Within 48 hours as I lay in my malarial stupor, Ian had contacted other partner charities including Seafarers UK for initial advice and help and then Sandra Silverwood, Senior Caseworker of Nautilus Welfare Fund (a Merchant Navy charity allied with the Nautilus Seafarers Union) who, in turn, established that there was accommodation available (temporary and permanent according to needs).
Now, having been discharged from hospital, I am living in a Nautilus-owned private bungalow and thanking my lucky stars for Nautilus, but above all for Ian Millen and VOS.
It's quite true – and I attest to this slogan from my life-saving kinship with VOS – that they "Cure Sometimes, Heal Often, Comfort Always."
I know because VOS has been deeply instrumental in curing, healing and comforting me in my many hours of need.
Thank you all from the bottom of my heart – VOS, Nautilus, Ian Millen, Sandra Silverwood and the entire staff of Nautilus in Wallasey.
To those of you reading this that may not have need of VOS, I urge you to please, please support this amazing, inclusive maritime-focused charity. Whether by direct donation, by a small bequest in your will or by supporting VOS events.
Remember, Britain is a maritime nation and very much dependent upon our military and civilian seafarers – so please help VOS to help and provide succor to those who have served this great maritime nation – for YOU.
The opinions expressed herein are the author's and not necessarily those of The Maritime Executive.