World's First Hydrogen-Powered Cruise Ship Scheduled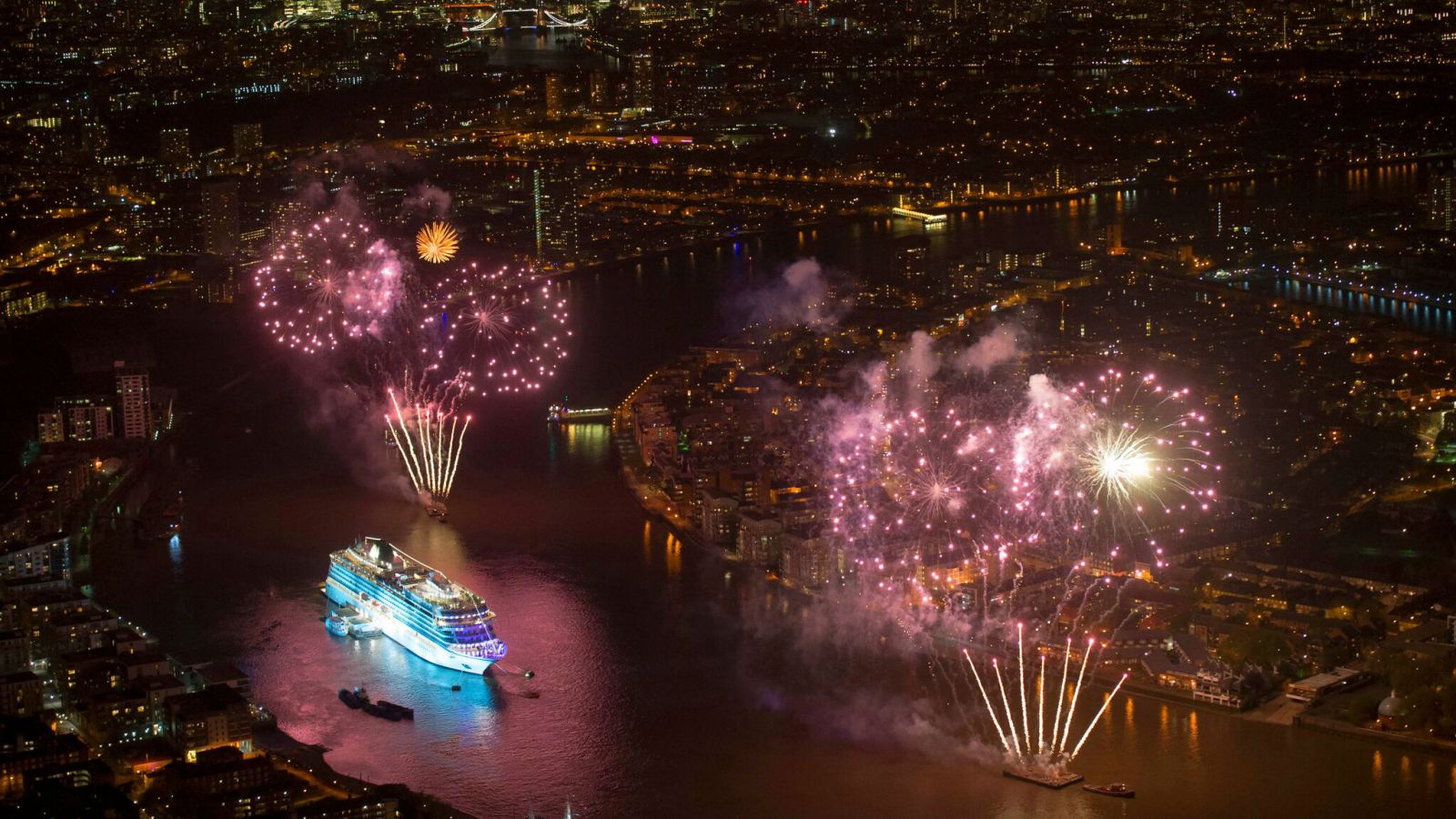 Viking Cruises has joined the ranks of shipping companies working to introduce fuel cell technology with the announcement last week of plans to build the world's first cruise ship fueled by liquid hydrogen.
Project manager Serge Fossati told a shipping conference in Norway that the ship will be around 230 meters long and will accommodate more than 900 passengers and a crew of 500. She will be based on the design of the cruise line's other ocean-going ships, such as the Viking Sun. Several tender ships to carry the fuel to the cruise ship are also part of the project.
So far, liquid hydrogen has not been used as marine fuel. A fuel cell will convert the hydrogen to electricity for propulsion and electric power on board. A fuel cell power pack consists of a fuel and gas processing system and a stack of fuel cells that convert the chemical energy of the fuel to electric power through electrochemical reactions. The process can be described similar to that of a battery, with electrochemical reactions occurring at the interface between the anode or cathode and the electrolyte membrane, but with continuous fuel and air supplies, Different fuel cell types are available, and can be characterized by the materials used in the membrane.
One of the technical challenges is to maintain the liquid hydrogen fuel at minus 253 degrees to keep it from evaporating. Hydrogen is also a very explosive gas, and protection against gas leaks is an important part of the safety requirements for the fuel.
The ship is likely to be registered in the Norwegian International Ship Register, and the cruise line is already in discussion with the Norwegian Maritime Authority.
"This is a world sensation. Very exciting. If they pull this off, a distribution network may be established, which will enable others as well to use hydrogen as fuel and could contribute to a zero-emission shipping industry," says Norwegian Maritime Authority Director General of Shipping and Navigation, Olav Akselsen. "We probably have a way to go before all the technical solutions are in place, but this is a very concrete project which has a high priority at Viking Cruises."
At present, liquid hydrogen is not produced on a large scale in Europe, but Fossati says that Viking Cruises is in dialogue with Statoil in order to find a solution based on a Norwegian refinery. He wants to use Norwegian suppliers for the project as far as possible.
Viking Cruises has ordered eight cruise ships that will fly the Norwegian flag. The Viking Sun, the fourth of these ships, was delivered from the Fincantieri shipyard in Italy on September 25.
Royal Caribbean's Icon Class
Last year, Royal Caribbean Cruises (RCL) indicated that fuel cell technology will play a role on its Icon class ships being built by Meyer Turku for delivery in 2022 and 2024. In this case LNG is likely to be the fuel rather than liquid hydrogen. In the meantime, the company said, it will begin testing fuel cell technology on an existing Oasis-class ship in 2017, and will also run progressively larger fuel cell projects on new Quantum class vessels being built in the next several years.
The Icon ships are expected to run primarily on LNG but will also be able to run on distillate fuel, to accommodate occasional itineraries that call on ports without LNG infrastructure.
The introduction of fuel cells represents another dramatic step forward for the maritime industry, which has only made limited experiments using the technology. "We believe fuel cells offer very interesting design possibilities," said Harri Kulovaara, RCL's chief of ship design at the time of the announcement last year. "As the technology becomes smaller and more efficient, fuel cells become more viable in a significant way to power the ship's hotel functions. We will begin testing those possibilities as soon as we can, and look to maximize their use when Icon class debuts."
RCL had been eyeing fuel cells for nearly a decade and believes the technology is at a stage of development that justifies investment. "There is a long lead time for Icon class, and we will use that time to work with Meyer Turku to adapt fuel cell technology for maritime use."
Fuel Cells in Shipping
A study on the use of fuel cells in shipping commissioned by the European Maritime Safety Agency (EMSA) and produced by DNV GL earlier this year highlighted the wide range of maritime fuel cell projects that are ongoing. The report discusses 12 fuel cell projects involving shipping including FellowSHIP, FCShip, METAPHU, Nemo H2, FELICITAS, SF-BREEZE, Pa-X-ell, US SSFC, MC-WAP, ZemShips, SchIBZ and RiverCell.
Seven different fuel cell technologies are being evaluated: the alkaline fuel cell (AFC), the proton exchange membrane fuel cell (PEMFC), high temperature PEMFC (HT-PEMFC), direct methanol fuel cell (DMFC), phosphoric acid fuel cell (PAFC), molten carbonate fuel cell (MCFC) and the solid oxide fuel cell (SOFC).
The Clean Fuel Transition
The Hydrogen Council, a global initiative of leading energy, transport and industry companies launched at the World Economic Forum 2017, says hydrogen is a versatile energy carrier with favorable characteristics since it does not release any CO2 at the point of use as a clean fuel or energy source, and can play an important role in the transition to a clean, low-carbon, energy system.
The Council says major technology progress has been achieved in the last 10 years with costs reduced by a factor of 20 over the period. Commercial products are now being marketed across sectors and along the full hydrogen value chain, including hydrogen production (e.g. electrolyzers), hydrogen stations, forklifts, cars, buses, trains, heating and power systems.
Manufacturing capacities across the world are growing, which will yield additional cost decrease in coming years. New plants have been announced in the U.S., Canada, Germany, Japan, Korea and China. Exponential growth is underway supported by clear political backing.