Where are Tropical Weather Forecasts Made?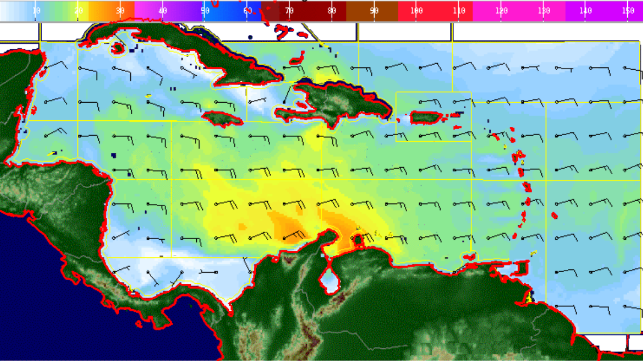 The National Hurricane Center plays a prominent role in keeping the maritime community safe in the hurricane season, but it also plays a key role year-round. The NHC's Tropical Analysis and Forecast Branch (TAFB) generates marine weather forecasts for the tropical waters of the Eastern Pacific, the Caribbean and the North Atlantic.
The TAFB is staffed 24 hours a day, 365 days a year with at least three meteorologists working at all times. It performs forecasting, outreach, and support functions for the National Hurricane Center. TAFB's staff also engage in writing articles and other publications about marine forecasting and tropical weather.
TAFB's forecast coverage spans an area covering 14,000,000 square nautical miles, and it produces more than 100 products per day. Its products include high seas forecasts, offshore waters forecasts, tropical weather discussions and surface weather analyses. These products reach mariners over upper side-band radiofax, using Coast Guard transmission towers located in New Orleans, Point Reyes and Honolulu.
For more info, TAFB has released a briefing video for mariners on the center's function within NHC: