Well Boat Runs Aground in Rocky Channel Off Isle of Skye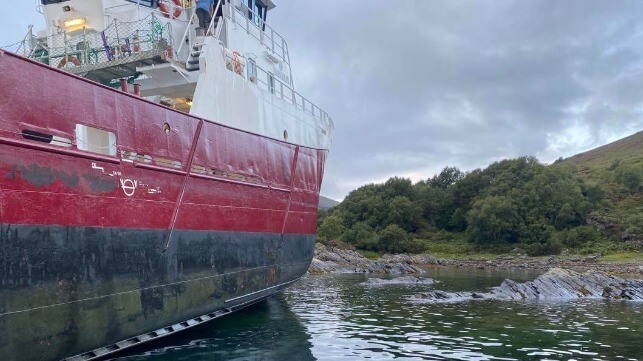 A salmon farming well boat has gone hard aground off Scotland's Isle of Skye in a channel known for its extreme tidal currents.
On Tuesday evening, the 130-foot well boat Settler hit a rocky bottom near the town of Kylerhea, located on a narrow channel known as the Kyle Rhea between Skye and the Scottish mainland. At peak flow, currents through the Kyle Rhea can run at up to eight knots. This swift pace presents risks for marine navigation, and has caused groundings before.
The Portree and Kyle RNLI stations and HM Coastguard responded to the scene of the grounding at about 2000 hours, and after evaluating the circumstances, they decided to evacuate the crew for safety. The ship was stranded high and dry by the falling tide, and will have to wait for a high tide Wednesday morning for a refloat attempt.
"The vessel ran aground around the time of high tide, therefore by the time ourselves and other assistance arrived on scene, there was no way we could get the boat refloated. The decision was made to take the crew off the vessel overnight for their own safety, and at the next high tide in the morning, there will be attempts made to refloat the boat," explained Kyle RNLI spokesman Andrew MacDonald.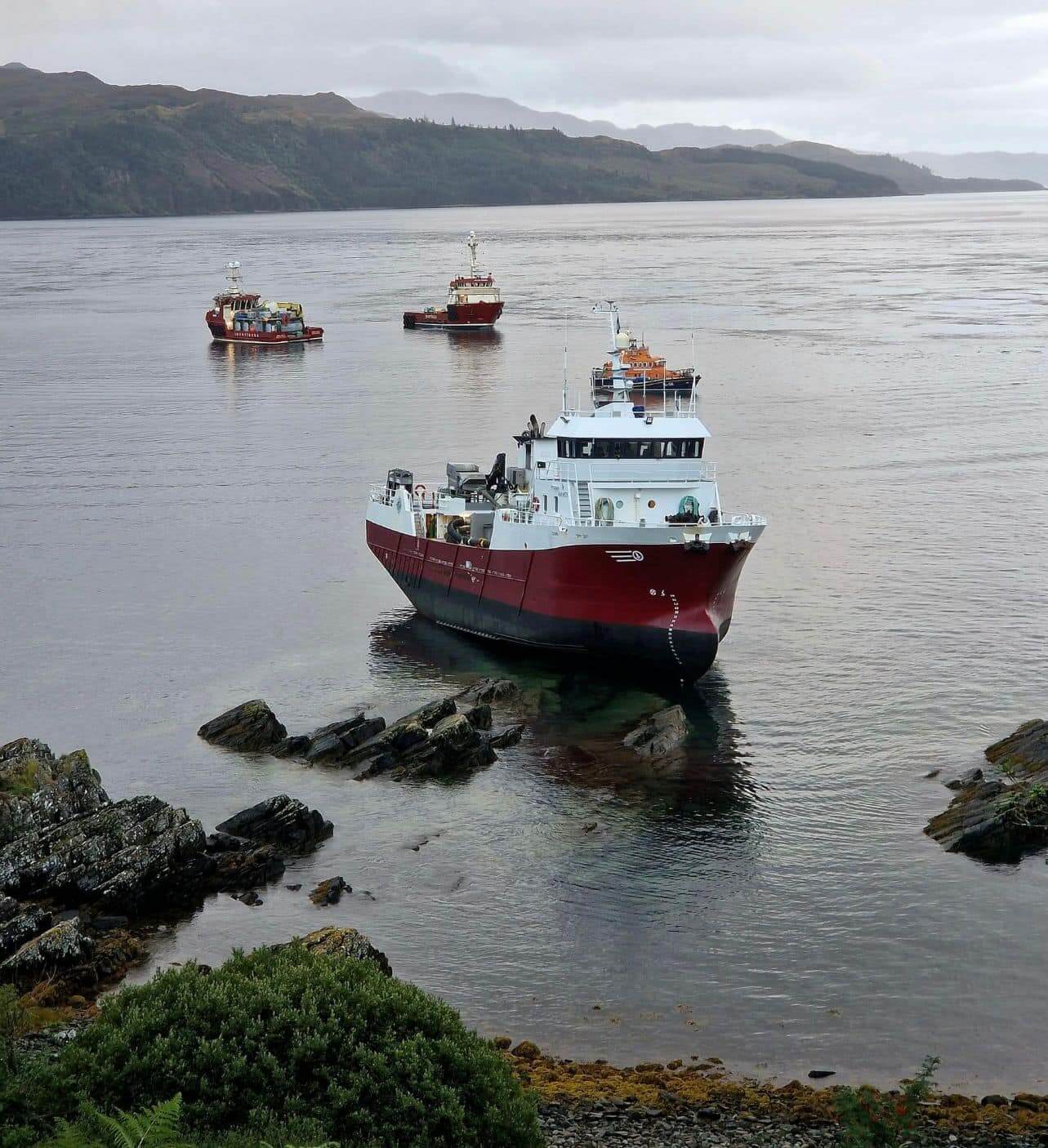 Image courtesy Portree RNLI
Two other fish farm operators dispatched vessels to the site to stand by and provide assistance as needed.
The operator, Ocean Farm Services, has confirmed that the vessel is aground. All of the crew are safe, the firm told fish-farming industry outlet Salmon Business. The vessel is not carrying any fish cargo, and no pollution has been reported.
Kylerhea is the historical ferry terminal for Skye, and it is best-known in maritime circles for its unique turntable car ferry.