Vietnam Halts South China Sea E&P After Chinese Threats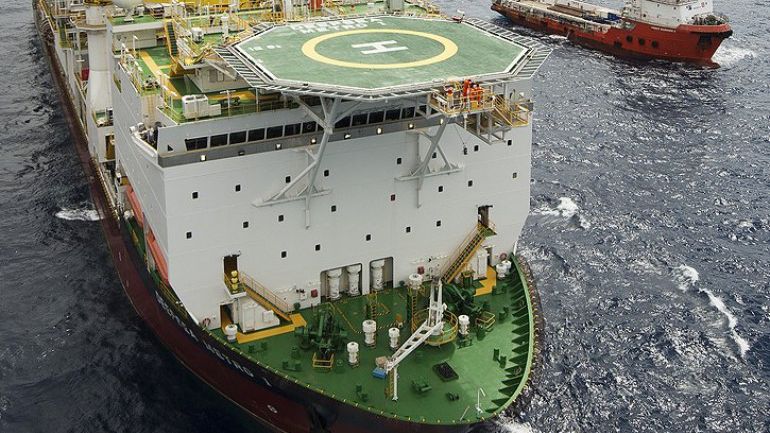 Following alleged "threats" from China, Vietnam has ordered Spanish oil firm Repsol to halt E&P activity at Block 136-03, an exploration lease located near Vanguard Bank in the South China Sea. Diplomatic sources report that China threatened to attack Vietnamese installations in the Spratly Islands if Repsol did not halt its work.
Vanguard lies about 200 nm southeast of Vung Tao, and Vietnam has maintained a series of manned outposts at the bank since the late 1980s as a deterrent to Chinese territorial ambitions. Vietnam claims the surrounding waters as part of its EEZ, but Vanguard is also within China's sweeping "nine-dash" line claim to the waters of the South China Sea. The Permanent Court of Arbitration in the Hague invalidated China's claim last year, finding that it had no basis under the United Nations Convention on the Law of the Sea (UNCLOS); Beijing has broadly ignored the ruling.
The exploration lease at Vanguard is jointly owned by state-controlled PetroVietnam, UAE-based Mubadala Development and lease operator Repsol. Odfjell is Repsol's drilling contractor, and it is carrying out the work with the sixth-generation ultradeepwater drillship Deepsea Metro I. Reports suggest that Repsol may have uncovered a major gas reserve at Vanguard shortly before it was asked to halt work.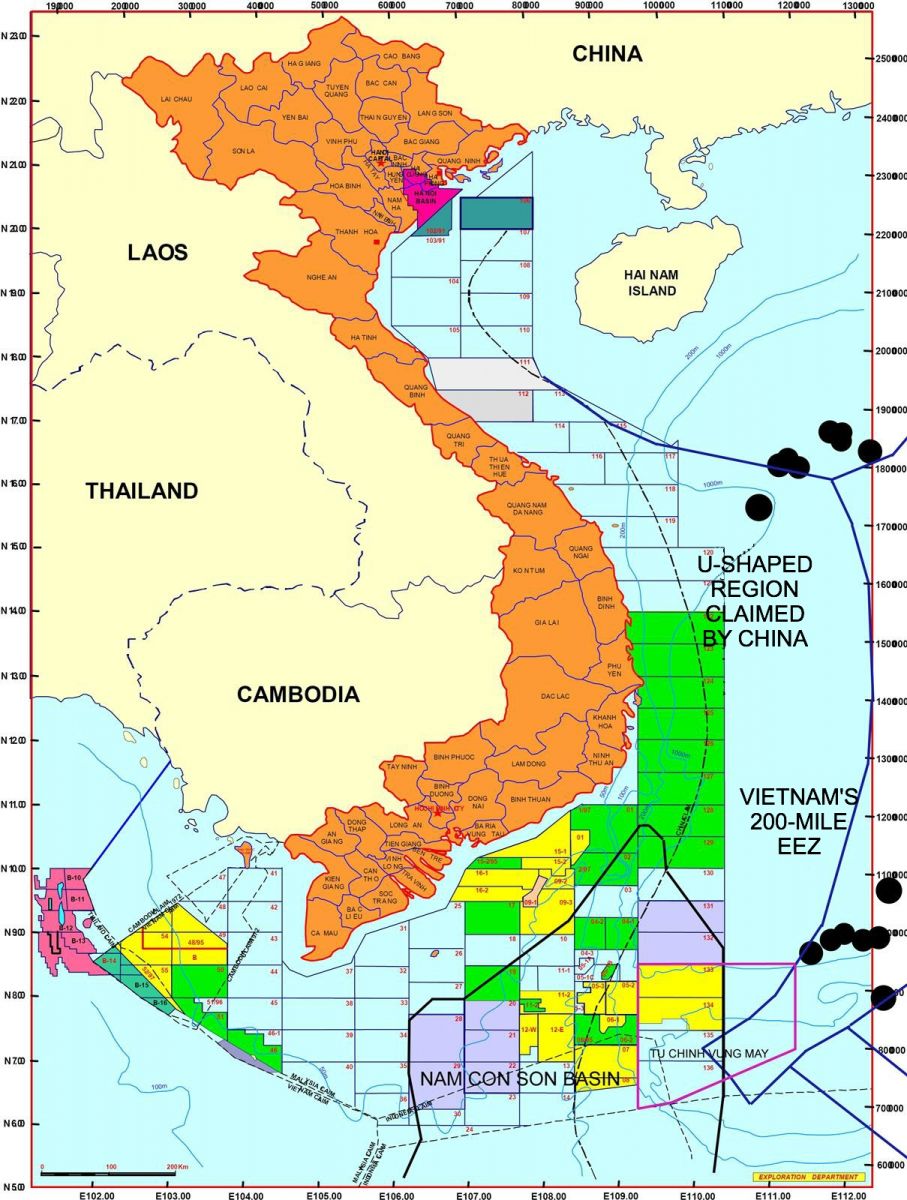 Vietnamese E&P leases; Block 136 is near the bottom right (PetroVietnam / Vietnam Navy blog)
The dispute has been building for at least a month. After a meeting between Senior Lieutenant General Fan Changlong, vice chairman of China's Central Military Commission and senior Vietnamese leaders in mid-June, Fan canceled Chinese attendance at a cross-border "friendship meeting" and returned to China. A source informed The Diplomat that Fan had asked Vietnamese leaders not to allow drilling at Block 136-03 during the meeting.
Asked Tuesday to comment on the halt to drilling at Vanguard, Chinese Foreign Ministry spokesman Lu Kang said that "China urges the relevant party to cease the relevant unilateral infringing activities and with practical actions safeguard the hard-earned positive situation in the South China Sea."
China and Vietnam have a history of tension over E&P activity in the South China Sea. In 2014, they faced off over a Chinese attempt to drill in Vietnamese waters near the Paracel Islands. China deployed over 100 civilian, coast guard and Navy vessels to defend the rig, and a Chinese fishing vessel allegedly rammed and sank a Vietnamese boat during the standoff. Chinese rigs deployed to other areas near the Paracels in 2015 and 2016, raising concerns of further confrontations.