Vietnam Finds New Partners for S. China Sea Drilling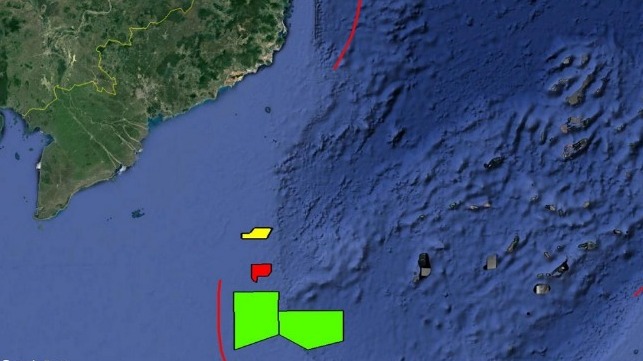 Vietnam has signed an agreement with two Japanese firms to develop gas reserves in the South China Sea in partnership with two Japanese oil firms, despite abandoning similar projects due to objections from China.
On Tuesday, state-owned PetroVietnam signed with Idemitsu Kosan and Teikoku Oil to develop and sell gas from lease blocks at the Sao Vang-Dai Nguyet project, which are near the boundary of China's "nine-dash line" claim to the South China Sea. The deal calls for production to start by the end of 2020.
In March, following pressure from China, Vietnam ended a partnership with Repsol to drill for oil at Vanguard Bank in the South China Sea. The project would have involved exploration within the area claimed by China. According to a chart by analyst Greg Poling, the Sao Vang lease blocks could also fall within the outline of Beijing's claims, which are not defined with precision. However, Vietnam is still moving ahead with the Sao Vang project, the nearby Rosneft Block 06-1, and with ExxonMobil's Blue Whale Gas Field, a 150 billion-cubic-meter formation located much closer to shore. Part of Blue Whale's gas will feed a new 1.5 gigawatt power station in Quang Nam, to be built by PetroVietnam and GE.
Chinese and Vietnamese officials have been discussing a compromise agreement on offshore development for some time. In April, China's foreign ministry said that it was working with the government of vietnam to agree on a settlement of the two nation's maritime claims. "The two sides should better manage disputes through talks and refrain from taking unilateral actions that may further complicate and expand the disputes," he said. "At the same time, [we] should promote cooperation at sea, including holding talks on joint exploitation."