Video: Freighter Goes Aground on Japan's Biggest Coral Reef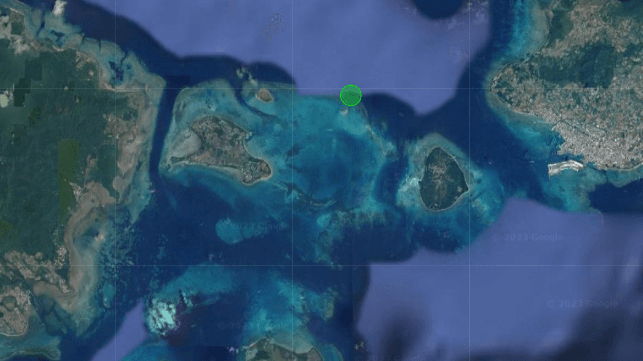 A Chinese freighter has gone aground on a giant coral reef just off the Japanese island of Ishigaki, an outpost in Okinawa Prefecture located some 125 nm to the east of Taiwan.
The freighter Xin Hai Zhou 2 lost power between Ishigaki and Kohama Island on Tuesday morning, and the crew requested assistance from the Japan Coast Guard at 0905 hours. However, high winds were causing the ship to drift, and it grounded on a reef at about 0930 hours.
????... https://t.co/Hujq7mYfP5 pic.twitter.com/8iEMagRJwL

— ?????????? (@m0607366) January 24, 2023
A Japan Coast Guard helicopter was dispatched to rescue the crew at 1300 hours, and bystanders on shore filmed the rescue operation as the aircrew hoisted up Xin Hai Zhou's 19 crewmembers. No injuries were reported.
According to NHK, Xin Hai Zhou's location is at the edge of Sekisei Lagoon, the largest coral reef in Japan. The area is known for its reefs, diving destinations and seaside resorts, and while no pollution has been reported, any potential fuel spill from the vessel could have an outsize impact. Video from the scene showed powerful waves buffeting the ship's hull as it rested on the reef.