Video: Firefighters Cut Through Boat's Hull to Rescue Fishermen
On Tuesday, firefighters in Coos Bay, Oregon rescued three fishermen who were trapped within the hull of a capsized fishing boat that had washed up on the north jetty of the Coos Bay bar.
Yesterday evening, a Coast Guard Sector North Bend helicopter aircrew was on a routine training flight when it spotted a capsized fishing vessel. The aircrew immediately reported it to the USCG Sector North Bend Command Center.
Shortly after receiving the report, the Coast Guard received an EPIRB transmission that had automatically activated when the transmitter was submerged in water. The EPIRB was registered to the 38-foot crab fishing vessel Pacific Miner.
In response, the USCG launched two motor lifeboats to the area off the jetty to look for survivors. Firefighting units from the North Bay Fire District and Hauser Fire also responded to the scene and helped in the search.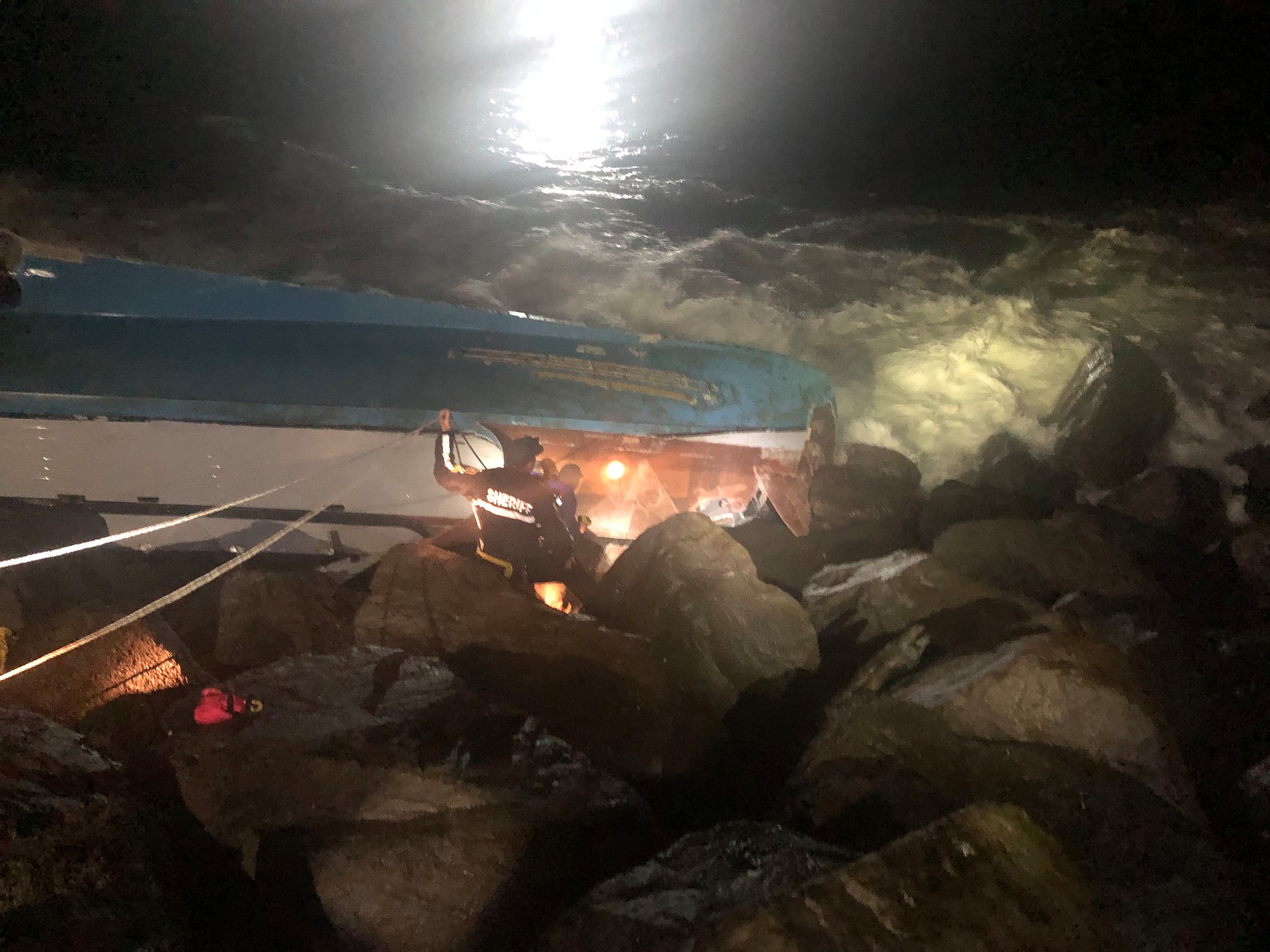 Image courtesy North Bay Fire Department
While searching the north jetty, firefighters heard yelling from within the wreckage of the boat. The firefighters made their way to the vessel and found that the crew of three were still trapped inside. The firefighters cut through the boat's hull and freed the crew. According to local TV media, they were cold from the ordeal but unharmed.
"All three crew members from the capsized fishing vessel were stable and have been transported to the hospital. Outstanding teamwork between all agencies involved," said North Bay fire chief James Aldrich. "They worked under extreme conditions and their efforts contributed to tonight's successful outcome."
I've been getting TONS of contacts from news stations across the country so here we go: any news agencies that want to use this may do so as they wish but may not do so for any monetary compensation without my written consent. The only caveat is that on the ticker on the bottom it should read "video courtesy of Basin Tackle Charleston on Facebook". The heroes here are the Hauser and North Bay Fire Departments, now get out there and spread the good news! #kezi read this twice.

Posted by Basin Tackle Charleston on Tuesday, January 14, 2020