Veson Acquires VesselsValue Further Consolidating Maritime Data Market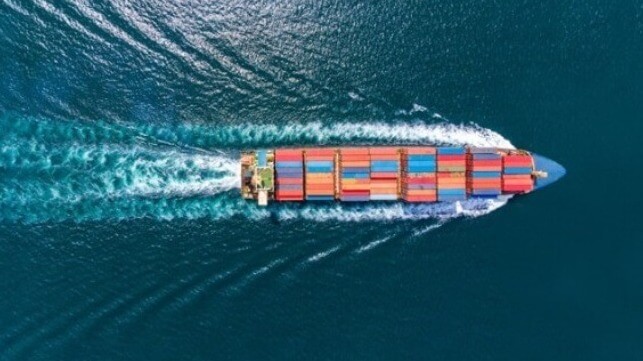 The maritime data sector continues to consolidate with market leaders rounding out their offerings to become a robust source for the industry and its related businesses. In the latest development, London-based Veson Nautical announced plans for its third acquisition in three years adding the well-known VesselsValue valuation and market intelligence service to the Veson platform.
According to the companies, by combining VesselsValue products and services with Veson's existing solutions, customers will benefit from a comprehensive product offering. The move will add a market-leading company and brand with a proprietary data set and unique modeling capabilities to Veson while bringing onboard a team dedicated to the maritime industry. Combine they believe the platform will offer enhanced data-driven decision-making capabilities.
"VesselsValue brings a wealth of knowledge and experience to our organization, and we look forward to them joining the Veson team," said John Veson, co-founder & CEO of Veson Nautical. "In addition to valuing the world's fleet, VesselsValue has a sophisticated analytical valuation methodology which we will harness to provide our clients with deeper insights to promote sustainable commercial and operational decisions."
Tracing its origins back to 1979 and a simple initial data set that automated port-to-port data tables, Veson Nautical has grown to offer maritime freight management solutions focused on the global shipping economy. Veson reports its solutions are used by buyers and sellers of bulk marine freight and are responsible for managing $109 billion in freight sold and moving 4.4 billion tons in annual trade each year.
The company launched its core offering IMOS with its chartering, operations, and financial modeling modules in 2004. The drive to build out a more comprehensive platform began in 2021 when Veson Nautical acquired Oceanbolt, a market intelligence service. Not quite a year ago, Veson announced the acquisition of Q88, an information management and software platform focused on bulk shipping with tools for administration, operations, and commercial negotiations.
"This is a massive moment for VesselsValue. We are incredibly excited to become part of the Veson ecosystem," said Richard Rivlin, Founder & CEO of VesselsValue. "Connecting to Veson's powerful platform will drive VesselsValue further towards our mission to make maritime markets transparent."
Founded in 2011, VesselsValue's goal was to bring transparency to the maritime market and is considered the market standard for daily updated, automated, vessel-specific valuations. With a database consisting of more than 81,500 vessels, VesselsValue reports it has 2,500 users including major banks, leasing companies, shipowners, investment funds, hedge funds, lawyers, advisors, and government regulators.
Veson expects to finalize the acquisition in May and like its prior acquisitions highlights that VesselsValue's maritime brand and product line will continue within the Veson platform while also offering access and integration with the broader capabilities of the company.
VesselsValue more recently had launched a parallel offering in the aviation sector. Veson reports that as part of the acquisition the aviation business will be spun out into a separate, standalone company.