U.S., China LNG Deals Face Challenges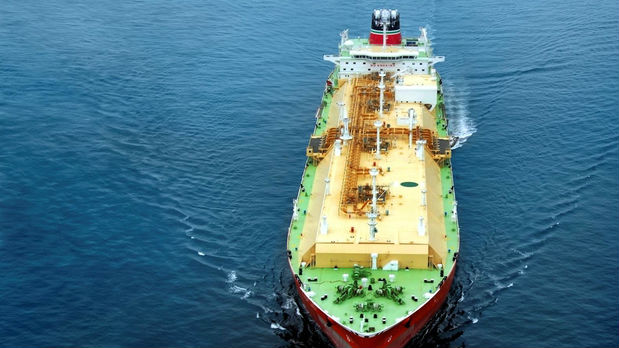 The fact that U.S. President Donald Trump will arrive in Beijing with a large business delegation in tow, including a large contingent from the energy sector, indicates that the White House is looking to secure concrete commercial agreements from the trip. However, analysts are predicting that any deals that are inked will most likely be in the form of a memorandum of understanding rather than a concrete sales purchasing agreement. Such an arrangement would be politically expedient, yet give Chinese buyers the option to quietly back away from the deal down the line.
An action plan agreed between Trump and Xi Jinping in May 2017 welcomed Chinese entities to buy U.S. gas and enter into long-term supply deals with American operators. It was the clearest signal to-date of the two leaders' mutual support for increasing bilateral LNG trade, although China's importer have yet to commit to long-term supply directly from U.S. projects.
"The Trump administration has been championing U.S. energy exports as its preferred instrument for narrowing its trade deficit in the wake of the U.S. shale boom," says Kerry-Anne Shanks, Head of Asia gas and LNG, Wood Mackenzie. "A combination of rising export capacity in the U.S., LNG import demand growth in China, and political cheerleading has underpinned an uptick in LNG exports to China this year via third party, spot trades."
China's demand for LNG continues to grow. Shanks estimates that demand could reach 330 bcm by 2020, up from 206 bcm in 2016. Underpinning this uptick is the government's aim to increase the role of natural gas within the country's energy mix from six percent in 2016 to eight to 10 percent by 2020. This policy objective is driven by Beijing's attempt to shift towards a greener economy that is fuelled by a cleaner energy mix. China's rapidly growing demand will be met by a combination of domestic supply, pipeline imports and LNG. Wood Mackenzie estimates that LNG will capture a third of China's gas demand growth out to 2025.
Competition from Qatar, Australia and Russia
However, Hugo Brennan, Asia analyst for Verisk Maplecroft, says: "The economics of U.S. supplies to China may be challenging and Chinese LNG buyers might find cheaper deals elsewhere. Making a commitment to U.S. LNG means exposure to U.S. gas prices, which may not be that attractive to buyers in China. Liquefaction and shipping from the U.S. to China involve large fixed costs. U.S. LNG developers also have to compete with the threat of lower cost expansions in Qatar and Australia, the current LNG export giants.
"However, the deep and liquid nature of the U.S. gas market means that LNG developers can offer more volume flexibility than is typical. Moreover, U.S. supply deals have been sold without destination restriction, allowing buyers to sell-on their purchases when and where the economics makes sense. These benefits could be attractive to Chinese players seeking to grow their global LNG position."
China aims to maintain a well-diversified portfolio of gas suppliers and US imports could help ensure that Beijing does not become too dependent on any one state. U.S. supplies could help reduce China's reliance on gas imports that transit strategic chokepoints, most notably the Strait of Hormuz (account for approximately seven percent of Chinese gas imports) and the Strait of Malacca (16 percent). Verisk Maplecroft's Government Stability – Projections Index, shows that nine of China's 13 largest import partners are categorized as either high or medium risk.
Meanwhile, the U.S. is considered low risk and outscores China's other gas suppliers in the index, suggesting that there is less potential for political instability to impact gas production or supply over the long term.
Both analysts believe that suppliers that tick all three of the political, commercial and strategic boxes are better placed to benefit from China's growing gas demand. Most notably, U.S. suppliers face stiff competition from Russia. Despite the existence of latent pressure points, Sino-Russian ties have warmed considerably under Xi Jinping, and there is synergy between Moscow's "Pivot to Asia" and Beijing's "Belt and Road Initiative." Energy cooperation has developed into the central plank of the bilateral relationship.