Unique Port Sand Bypass System Mimics Nature
South Africa's Port of Ngqura, the first port in the world to have a fixed jet pump sand bypass system, is meeting its stringent dredging targets of 240,000 tons of sand per year.
The port is the only port in South Africa to have a Record of Decision (environmental legislation) for its construction and operation. The legislation stipulates strict conditions to be adhered to in the development of the port in an environmentally sensitive area.
The computer-controlled sand bypass system consists of jet pumps which mimic the natural longshore drift of sand along the coast. This is achieved by pumping the sand from the up drift (west) section of the coast to the down drift (east) section of the coast. Sand is captured in a sand trap and pumped via pipelines to a discharge point on the opposite end of the port. Both capturing and discharging occur in the wave zones.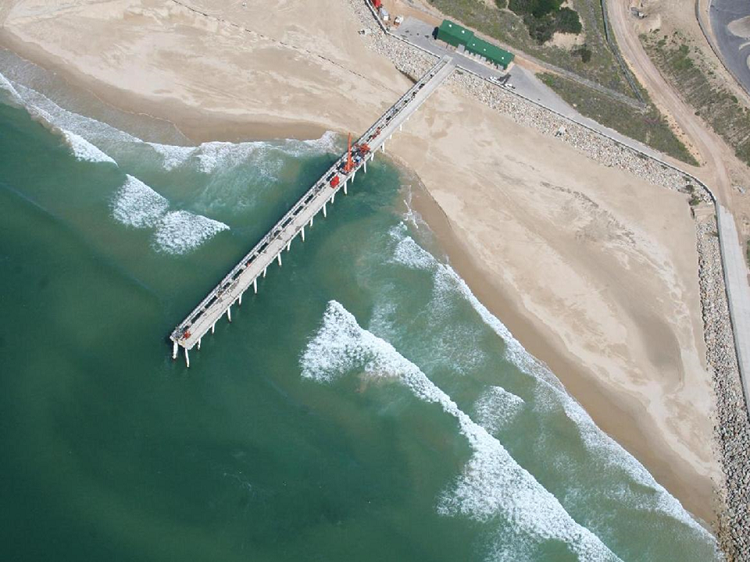 The longshore movement of sand occurs primarily on the east coast of the country where the prevailing winds and currents cause a northward movement of sand, so sand flows up the coast. The annual net longshore transport rate within Algoa Bay varies from 240,000 to 320,000 tons per year. This is the average quantity of sand required to be bypassed by the system annually. Failure to bypass and achieve a minimum volume of 240,000 tons per annum could result in a fine of about R10 million ($700,000).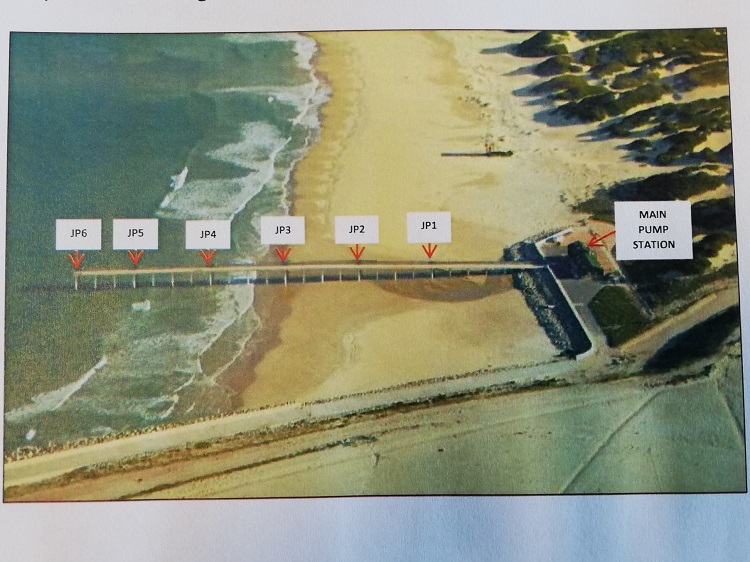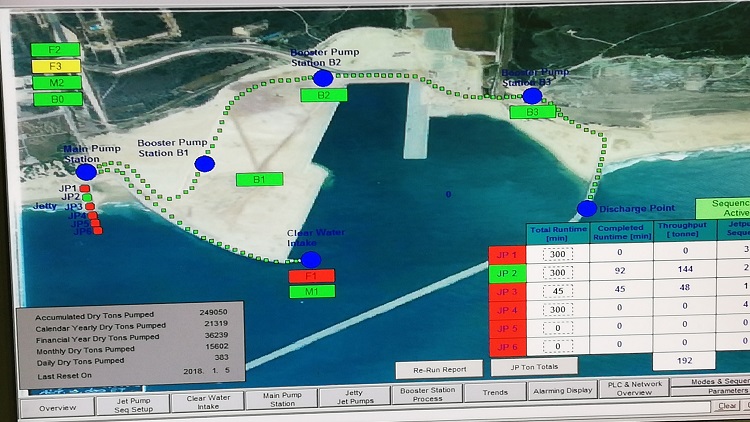 Dredging targets for other ports include, for example, Richards Bay which must dredge 1.3 million tons per annum, Durban at 500,000 tons per annum and Port Elizabeth at 130,000 tons per annum. The national port authority Transnet's Dredging Services department is implementing an investment program in excess of R2 billion ($142 million) to renew its fleet which aids the removal of approximately four million cubic meters of excess material from the seabed every year at South African ports.