UK Union Plans More Strikes in North Sea Offshore Sector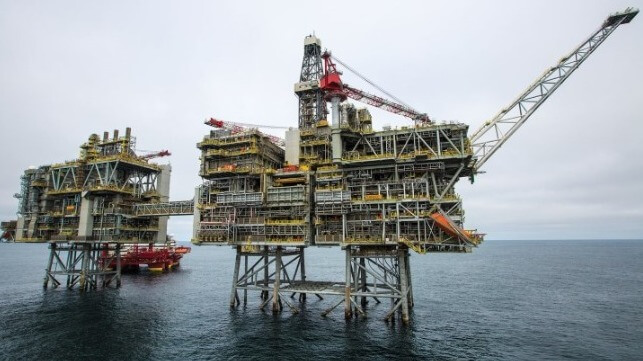 The UK union Unite is continuing its efforts to target operations at the North Sea oil platforms calling for improved working conditions and pay increases. Its latest action involves crane operators, maintenance workers, and lifting personnel as well as deck crews on BP platforms working for Sparrows Offshore Services, which is involved in the supply operations. This follows a just concluded negotiation for drillers working at some of the same BP platforms while they are moving forward with strike votes for other elements of the industry.
"Corporate greed is at its peak in the offshore sector because the workforce is seeing none of these astronomical profits coming into their pay packets or through improved terms and conditions," says Unite General Secretary, Sharon Graham. She accuses the industry of being "awash with record profits" saying the union is fighting for better jobs, pay, and conditions.
Sparrows personnel working on BP's Andrew, Clair, Clair Ridge, ETAP, Glen Lyon and Mungo installations have reportedly overwhelmingly backed Unite for a strike action. The union says it will involve a series of 24 and 48-hour stoppages designed to add pressure to their current negotiations. They warn however that the nearly 50 crane operators, maintenance and lifting personnel, and deck crews could escalate to an all-out strike and a complete overtime ban.
The union is calling for an 18 percent increase in pay for 2022 or alternately longer break periods between field work with no reduction in pay. They are also demanding time and a half pay for all overtime work.
Sparrows personnel plays a critical role in the day-to-day operations of the platforms. Unite notes they are responsible for the safe transfer of all supplies coming to the platforms. Virtually all goods, including food and water, delivered to these BP installations are transferred by boat. The crane operators bring the supplies to the deck.
Vic Fraser, Unite Regional Officer, says at issue is members' concerns about fatigue and physical and mental burnout. He accuses the platform operators of not listening to members and not providing them with the same work schedules as most other offshore workers.
The announcement of this strike comes just a week after Unite announced it had reached an agreement for nearly 100 drillers working for Odfjell Technology also on the BP Clair and Clair Ridge platforms. Unite had announced in early February that the drillers would conduct 24-hour stoppages. The agreement for the drillers provides three weeks of paid time off work per year. Unite says this equates to around an 11.5 percent wage increase.
"Although it brings this particular dispute to an end, offshore operators need to wake up," said Fraser announcing the agreement for the drillers. "Continuing with a three on and three off rotation causes unacceptable physical and mental burnout and fatigue. Ultimately, it also leads to staff shortages."
The union's actions against the offshore oil sector are likely to continue. The GMB and RMT trade unions are also balloting their members within Sparrows on BP installations. Unite has also recently said that it is conducting balloting including for 300 workers at Stork Technical Services, which conducts maintenance and lifecycle services at 30 platforms in the UK North Sea, and for 700 members who work for German offshore engineering company Bilfinger. These actions would be scheduled likely in April.