U.S. Navy Investigates Two Suspected Drug Rings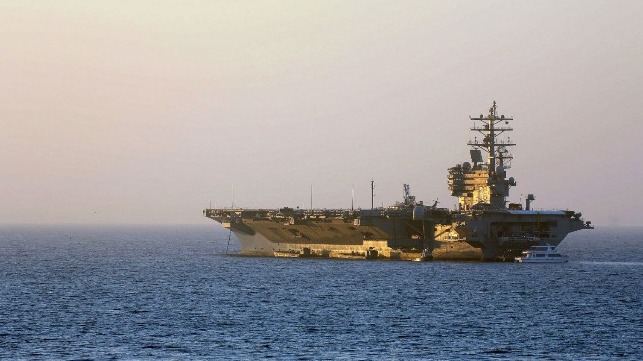 The U.S. Navy is investigating two suspected drug rings, one at Japan-based 7th Fleet and another at the U.S. Naval Academy in Annapolis.
On Friday, Fox News reported that three midshipmen at the Naval Academy are suspected of dealing cocaine, LSD and ketamine, which they allegedly found through the so-called "dark web" and paid for with bitcoin. As many as two dozen individuals could be implicated. The Naval Criminal Investigative Service is investigating, and the inquiry has been under way since December. Charges have not yet been formally filed, but the school did administer a surprise drug test to all of its 4,500 midshipmen at once on Wednesday morning.
"[T]he results of the investigation are still pending. We are continuing to work with NCIS on these reported allegations. The Navy has a zero tolerance for drug abuse and takes all allegations of misconduct very seriously," said a Naval Academy spokesman in a statement to media.
The allegations echo reports from earlier this month about an ongoing investigation into drug dealing aboard the Japan-based carrier USS Ronald Reagan. According to a report from the Wall Street Journal, as many as a dozen Yokosuka-based servicemembers are implicated in a plot to buy, use and distribute LSD and ecstasy, among other drugs. The Naval Criminal Investigative Service and 7th Fleet have confirmed that the inquiry is ongoing, and officials are looking into the possibility that the sailors involved sold drugs to Japanese locals.
"The Navy has zero tolerance for drug abuse and takes all allegations involving misconduct of our Sailors, Navy civilians and family members very seriously," a 7th Fleet spokesperson said in a statement. "These allegations are still under investigation and it would be inappropriate to comment further."