Video: U.S. Navy Destroyer Shoots Down an ICBM for the First Time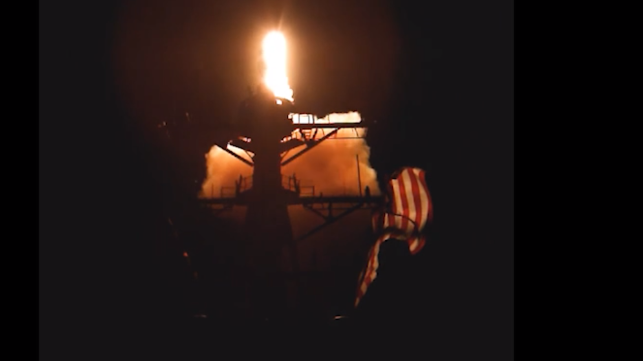 On Monday night, the U.S. Navy and the U.S. Missile Defense Agency carried out the first successful shoot-down of an intercontinental ballistic missile from a platform at sea.
In the test, an SM-3 missile from the destroyer USS John Finn intercepted and destroyed a mock ICBM target over the Pacific at a position northeast of Hawaii. The target was launched from the test site on Kwajalein Atoll towards the mainland in a "defense-over-Hawaii" scenario. The MDA's Command and Control Battle Management Communications network fed tracking data to USS John Finn, which launched the SM-3 and took down the target while it was in flight - outside of the Earth's atmosphere.
The SM-3 Block IIA was designed as a warship-deployed defensive weapon to destroy medium- and intermediate-range ballistic missiles, like those fielded by North Korea and Iran. That capability has been demonstrated successfully before, and now that it has been shown capable of intercepting ICBMs in mid-flight as well, America's missile defense planners have a new option.
"This first-of-its-kind test shows that our nation has a viable option for a new layer of defense against long-range threats," said Bryan Rosselli, the vice president of Strategic Missile Defense at Raytheon Missiles & Defense, in a statement Monday. Raytheon is the co-developer of the SM-3 Block IIA, in collaboration with Mitsubishi Heavy Industries.
"We have demonstrated that an Aegis BMD-equipped vessel equipped with the SM-3 Block IIA missile can defeat an ICBM-class target, which is a step in the process of determining its feasibility as part of an architecture for layered defense of the homeland," said U.S. Navy Vice Adm. Jon Hill, the director of the Missile Defense Agency.