Typhoon Doksuri Brushes Past Philippines En Route to China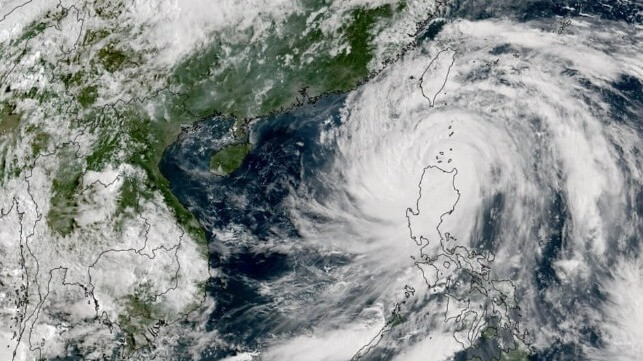 On Tuesday, Typhoon Doksuri swept into the Luzon Strait, grazing northern Luzon on its way westwards. The storm had sustained winds of about 110 mph as it transited near the Babuyan Islands on the southern side of the strait.
About 12,000 people were evacuated from coastal regions nearest to the storm's track, including more than 400 from the Babuyan Islands. A life-threatening storm surge of up to 10 feet was expected in the region.
Relatively minor damage to buildings and infrastructure was reported in communities along the storm's path. Aside from washouts, isolated flooding and damaged roofs, the impact was relatively light. No casualties have been reported.
The storm's breadth has affected a large swath of the Philippines, causing flooding as far away as Palawan, far to the southwest.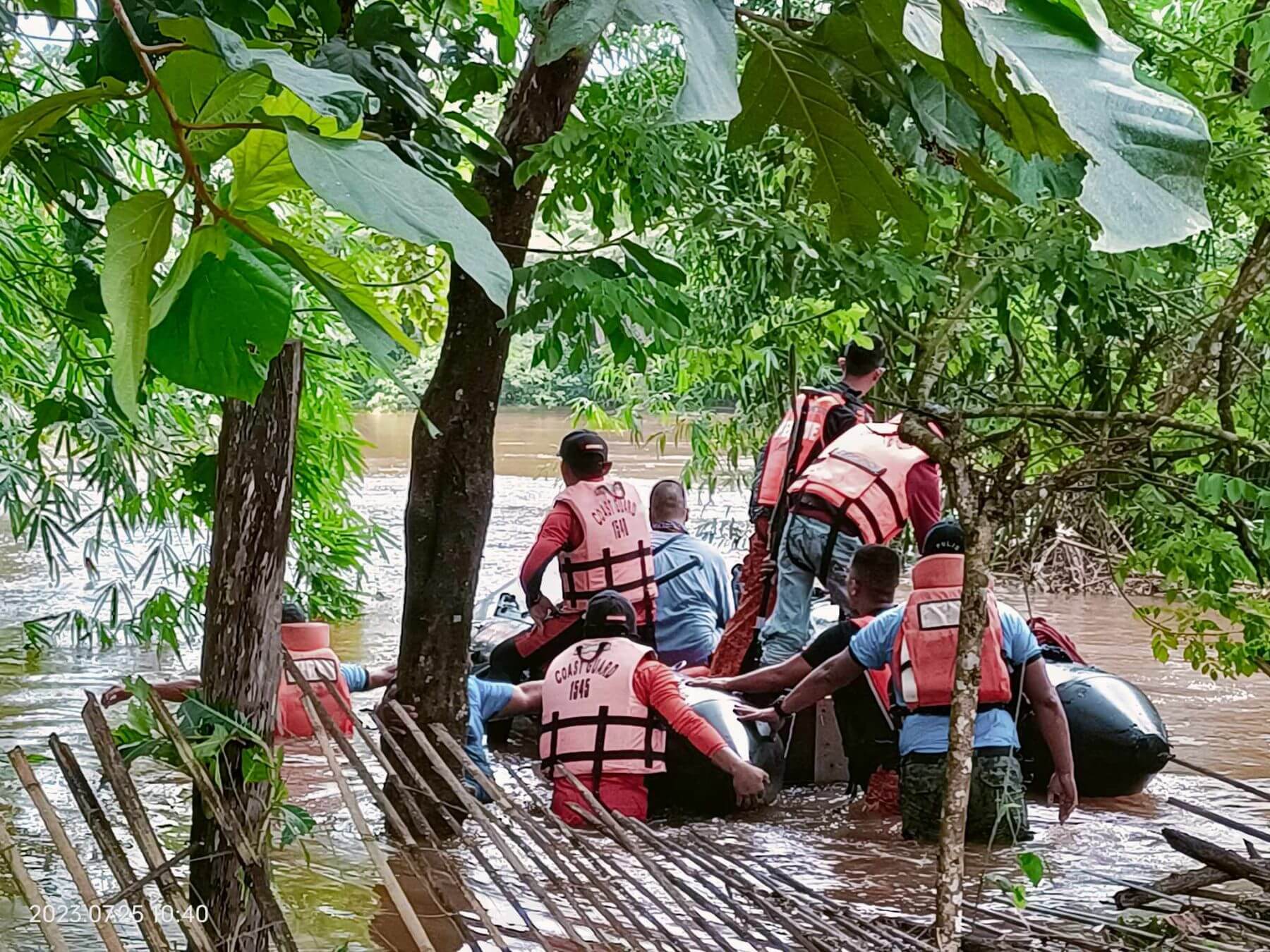 Philippine Coast Guard servicemembers help rescue residents from flooding in Palawan (PCG)
Passengers stranded at a Manila ferry terminal due to service cancellations (PCG)
At its peak, Doksuri had winds of up to 150 mph, equivalent to a Category 4 hurricane. It is weakening and is expected to lose most of its strength before making landfall southwest of Xiamen, China on Friday. In the meantime, it is still strong enough to disrupt marine traffic in the Taiwan Strait and the southern port communities of Taiwan.
In the port of Kaohsiung, officials are racing to complete the cleanup of hundreds of containers that were lost over the side of the boxship Angel in an accident last week. As of Tuesday morning, 300 floating boxes had been recovered and another 110 were still in the water, according to the Ministry of Transportation. Port officials told Taiwan's Central News Agency that they were attempting to clear the last of them at a rate of 10 an hour. The urgency of the task comes from the approach of Typhook Doksuri: any remaining loose containers could be battered around in the harbor or pulled out to sea by the currents, winds and waves, endangering shipping.
An additional 160 containers have sunk, and are not an immediate concern in advance of the storm, Transport Minister Wang Kwo-tsai told CNA. Also saved for after the typhoon's passage: the question of whether to file suit against the owner of the Angel for the salvage costs.
Container ship sinks off Taiwan's Port of Kaohsiung https://t.co/BINiimdwvn pic.twitter.com/DPhe6GiRUl

— Taiwan News (@TaiwanNewsEN) July 21, 2023