Two Shipbreaking Workers Killed in Chittagong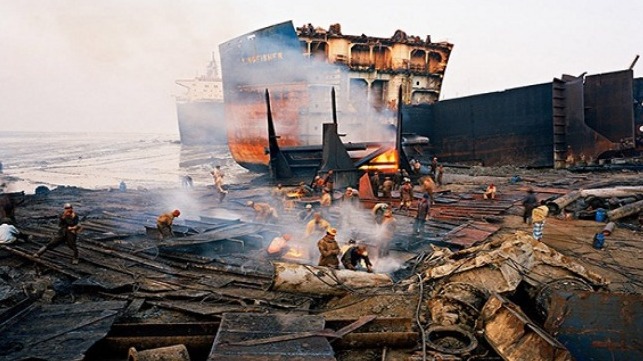 Two workers at a Chittagong shipbreaking yard were killed on Saturday evening. The incident occurred at the Ziri Subedar shipbreaking yard in the Sitakunda shipbreaking district, according to NGO Shipbreaking platform. The victims, identified by local media as Tushar Chakma and Aminul Islam, were struck by a falling cable. As many as 13 others were injured and were taken to a local hospital for treatment.
Ziri Subedar operates several shipbreaking yards, a rerolling mill and an oxygen gas supplier in Chittagong.
Injuries and fatalities are relatively common at South Asian shipbreaking yards, which handle demolition for the majority of the world's outmoded tonnage. In July, three workers were killed and four injured at the nearby Mak Corporation shipbreaking yard in Chittagong after inhaling a toxic gas.
Due to a variety of economic factors, including regional demand for "cold" re-rolled secondhand steel, South Asian shipbreakers pay significantly more than their developed-nation competitors for demolition tonnage. Despite persistent environmental and labor rights concerns, they have attained market dominance and presently account for more than two thirds of the world's ship recycling industry.
"The negligent authorities should . . . be punished as their failures and seeming cohesion have led to these tragic events. I also wonder how long it will take for the West to act on these deaths and stop sending vessels to the unsafe yards of Bangladesh," said Syeda Rizwana Hasan, the chief executive of the Bangladesh Environmental Lawyers Association (BELA) in a statement.
NGO Shipbreaking Platform believes that the victims were working on scrapping the CSL Virginia (recently renamed Virgin Star). The Virginia was struck and damaged by the ferry Ulysse off Corsica last year, leading to a spill. She was beached at the Ziri Subedar yard early this year.