TUI Cruises Orders New Ship from Meyer Turku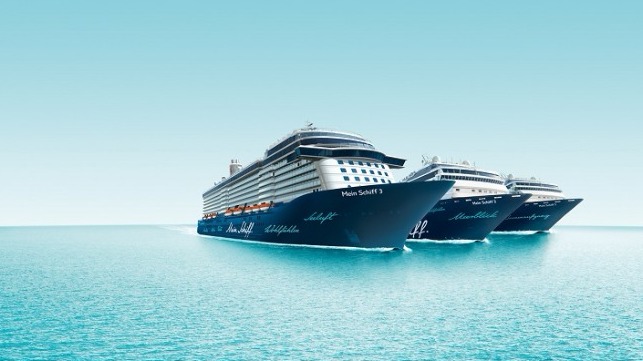 TUI Cruises and Meyer Turku have agreed to build Mein Schiff 7 with delivery in 2023. The new vessel will be based on the design of the new Mein Schiff 1 and Mein Schiff 2 with a capacity for up to 2,894 passengers.
TUI Group's fleet currently comprises 15 cruise ships, operated by its subsidiaries TUI Cruises, Hapag-Lloyd Cruises and Marella Cruises. The new Mein Schiff 1 will be launched in May. The previous Mein Schiff 1 vessel will transfer to Marella Cruises' fleet as Marella Explorer. Marella Cruises is the former Thomson Cruises and a subsidiary of TUI UK & Ireland.
In 2019, the new Mein Schiff 2 will be added to the TUI Cruises fleet. It is planned that the new Mein Schiff 2 will replace the current Mein Schiff 2.
The new Mein Schiff vessels are 315 meters (1,033 feet) long, about 20 meters (66 feet) longer than TUI Cruises earlier ships. In addition to more restaurants and bars, the ships have more space for exclusive suites.
In addition, Hapag-Lloyd Cruises will expand its fleet next year. In spring and autumn 2019, it will launch the two luxury expedition vessels Hanseatic nature and Hanseatic inspiration.
TUI Group is domiciled in Germany and covers the entire touristic value chain including tour brands, travel agencies, airlines, hotels and resorts.