Trump, Tillerson Send Two Messages on Qatar Embargo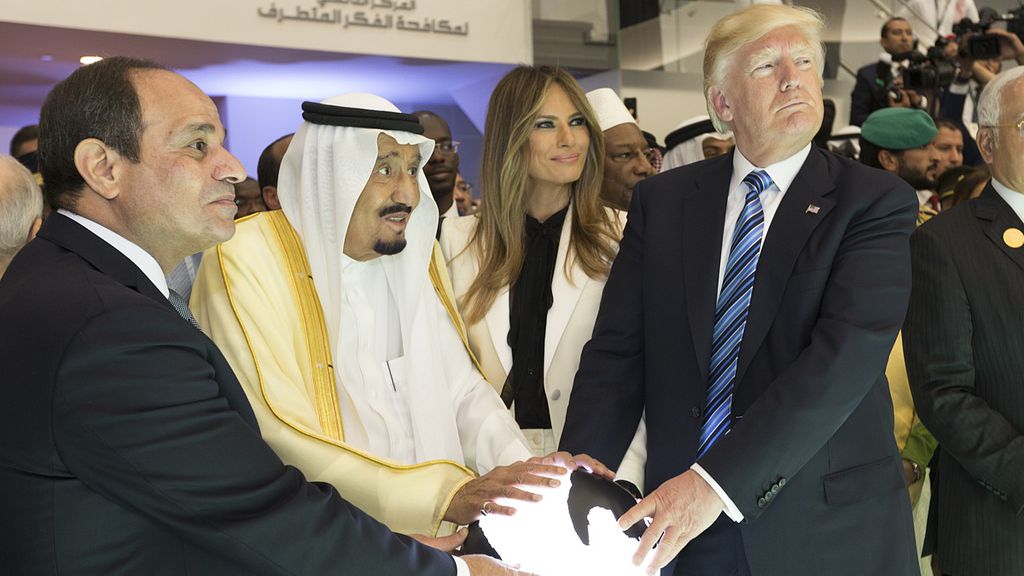 In a speech in the Rose Garden on Friday afternoon, U.S. President Donald Trump announced that he believes Qatar has "been a funder of terrorism, and at a very high level." He did not directly address the ongoing shipping embargo that Qatar's neighbors implemented early this week, but his comments were widely interpreted as an endorsement, a position consistent with his initial response to news of the Saudi-led blockade. In a series of Twitter posts on Tuesday he took credit for the shipping ban, suggesting that his recent visit to Saudi Arabia was "already paying off."
Trump's latest statements followed just hours after his Secretary of State, Rex Tillerson, described the embargo as a serious problem with "unintended consequences" and called for "calm and thoughtful dialogue." Tillerson warned that the economic sanctions were "impairing U.S. and other international business activities in the region," and asked Saudi Arabia, the UAE, Bahrain and Egypt to ease the blockade. "We're seeing shortages of food, families are being forcibly separated, and children pulled out of school," Tillerson said.
The diplomatic rift is also affecting the U.S. military, according to a statement the Defense Department issued shortly before Trump's speech. "While current operations from Al Udeid Air Base [in Qatar] have not been hindered or curtailed, the evolving situation is hindering our ability to plan for longer-term military operations," said Pentagon spokesman Captain Jeff Davis. Al Udeid Air Base is the busiest USAF installation in the Middle East, and it serves as the launching point and command center for the air campaign against Islamic State. The U.S. also has multiple bases in Saudi Arabia and in Bahrain, a small island nation that serves as the home of the U.S. Fifth Fleet.
Maersk restores partial service to Doha
The UAE's embargo has forced Maersk Line to stop accepting new bookings to Qatar, as the carrier normally routes its Qatar-bound containers through Jebel Ali for transshipment. The embargo prohibits feeder vessel traffic between Qatari and Emirati ports. On Friday, Maersk announced that it has made alternate arrangements for a feeder service departing Oman for Qatar every ten days, but it says that for now it will not be accepting new bookings for Qatar.
On Wednesday, Evergreen and OOCL also suspended service to Qatar until further notice. "We are working closely with our stakeholders to address the impact on services," OOCL said in a statement. In contrast, number two carrier MSC has continued to accept cargo shipments to and from Qatar.
On Friday, a source at Hapag-Lloyd told Reuters that the diplomatic fallout would not affect the firm's merger with United Arab Shipping Company (UASC), which is owned by governments that are party to the dispute. Qatar is the line's majority shareholder, followed by Saudi Arabia, Kuwait, Iraq, the UAE and Bahrain.
For consumer shipments, UPS has temporarily stopped service between Qatar and Saudi Arabia, Egypt, UAE, and Bahrain, in accordance with the ban on commercial transportation. "We will continue to monitor for any potential service impact with regards to air, road and sea connections and will communicate with customers as additional information becomes available," the firm said in a statement.